As any fule no, I'm a big fan of shooting film in vintage cameras, and I've shot some interesting pictures on assorted trips recently. I'll start off with the bothy trip I described in my last entry, which I recorded on my Halina 3000 camera. This is a very basic 35mm camera with a built-in meter and some manual controls, and a lens of debateable quality – some people think it's great, others are very unconvinced! Anyway, I shot a roll of Kodak Pro Image 100 in it, and here are some of the results.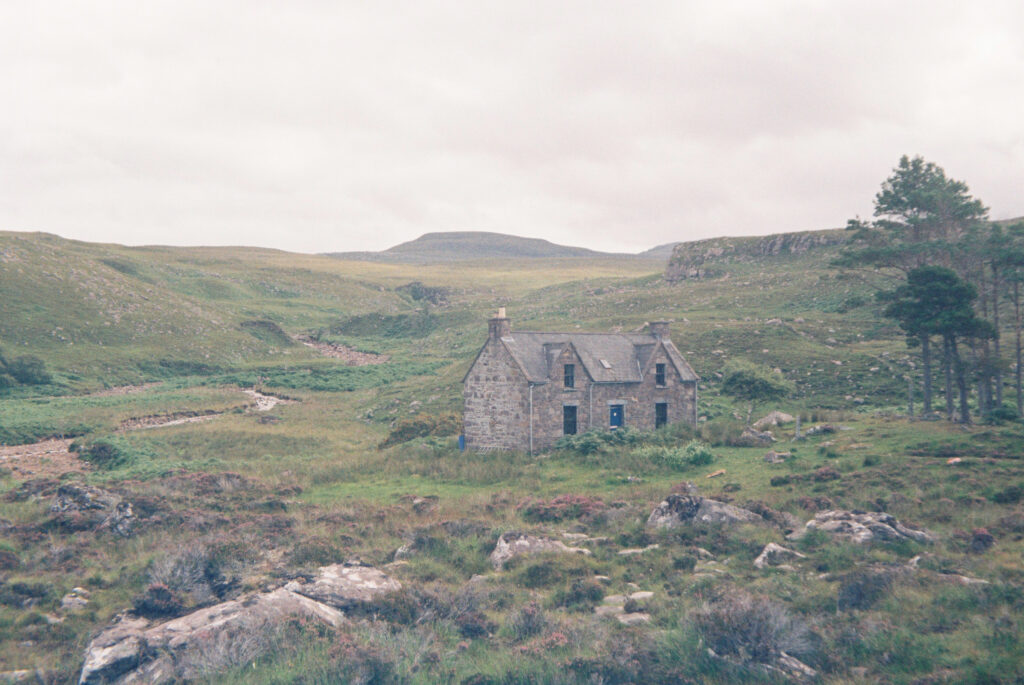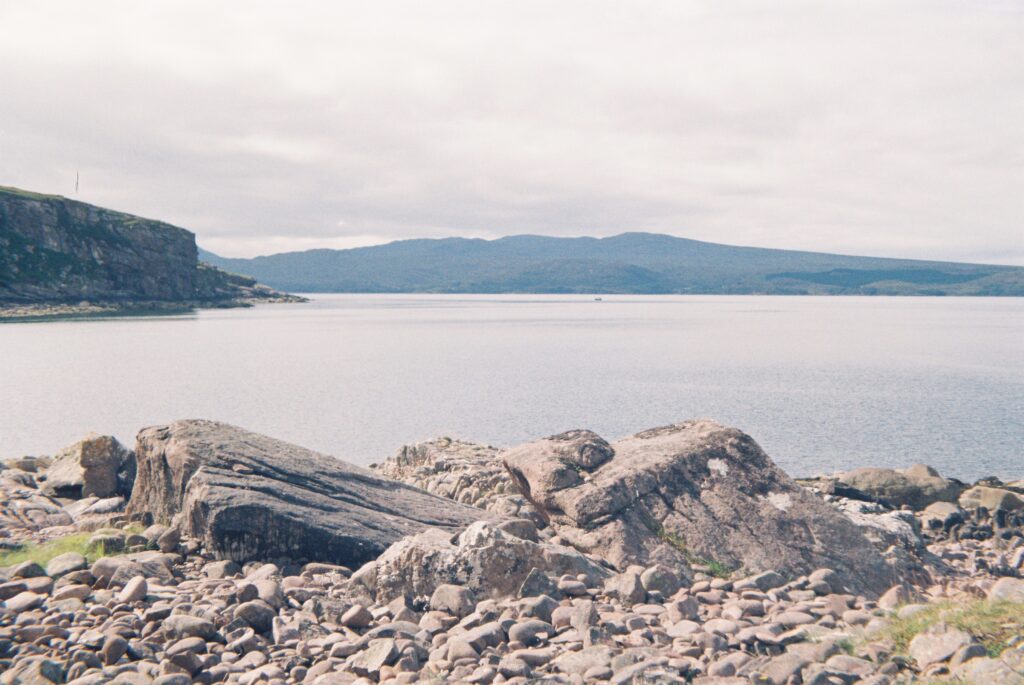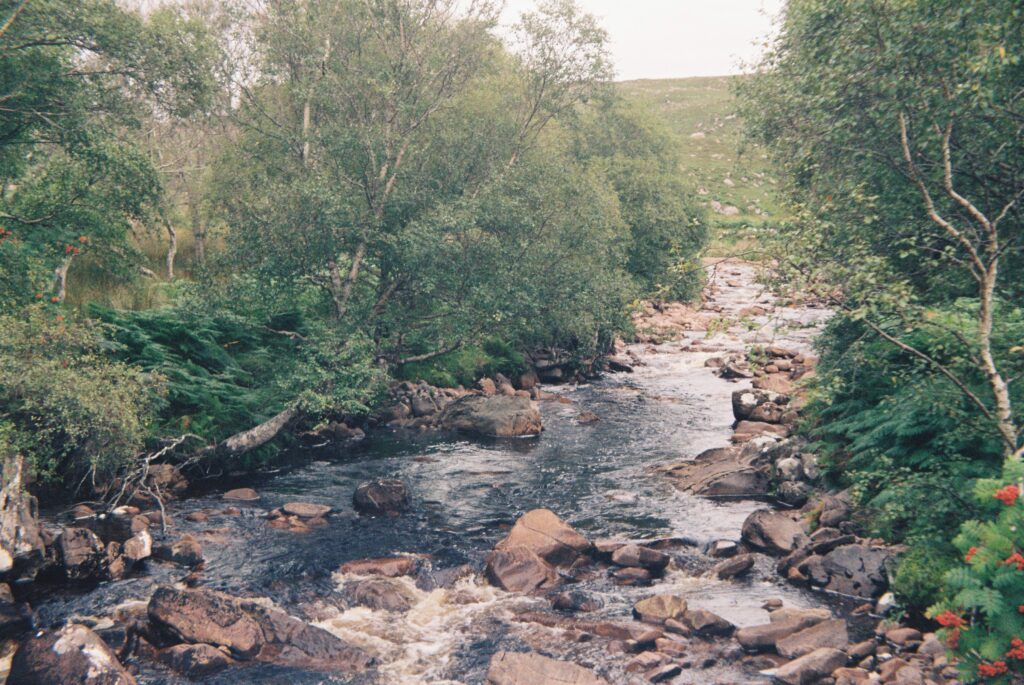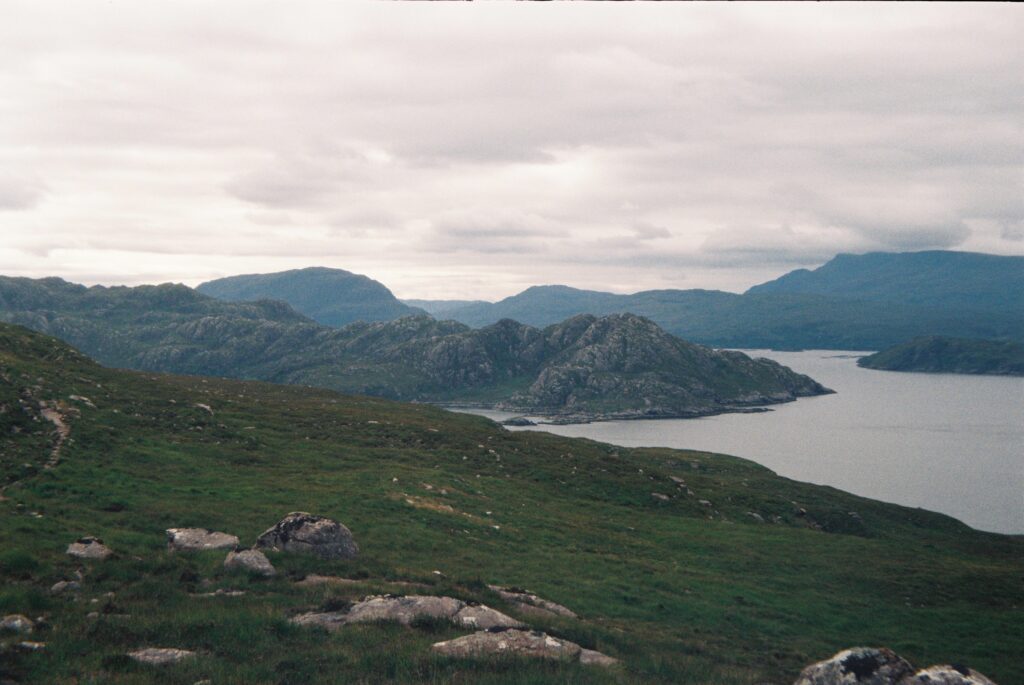 Hmm. I was a bit disappointed with these. It seems to be very difficult to get things just right with this camera – both in terms of focus and exposure. I'm also not convinced that the film I used is much good. It's not officially sold in this country, and is supposedly a "pro" film, but it's pretty cheap, and I reckon it shows! In terms of simple point-and-shoot 35mm vintage cameras, the Trip 35 is far superior.
I make no apologies for showing off Craig Bothy again, though. The place is absolutely awesome and that has to be just about my best bothying trip ever.
Next off, here's a few shots from my Debonair camera, a variant of the well-known and extremely popular Diana camera. These are infuriating contraptions that often fail spectacularly, but now and again they really work, producing wonderful images. They also shoot 16 images on a roll of 120 film, making it slightly more economical than the similar Holga camera. Anyway, I shot a roll of the Lomo Metropolis film in this, a "special effects" film that is hard to describe, but it's pitched as "desaturated and high-contrast". I was keen to see how this would look through the Debonair's crappy plastic lens. Pretty good, I think!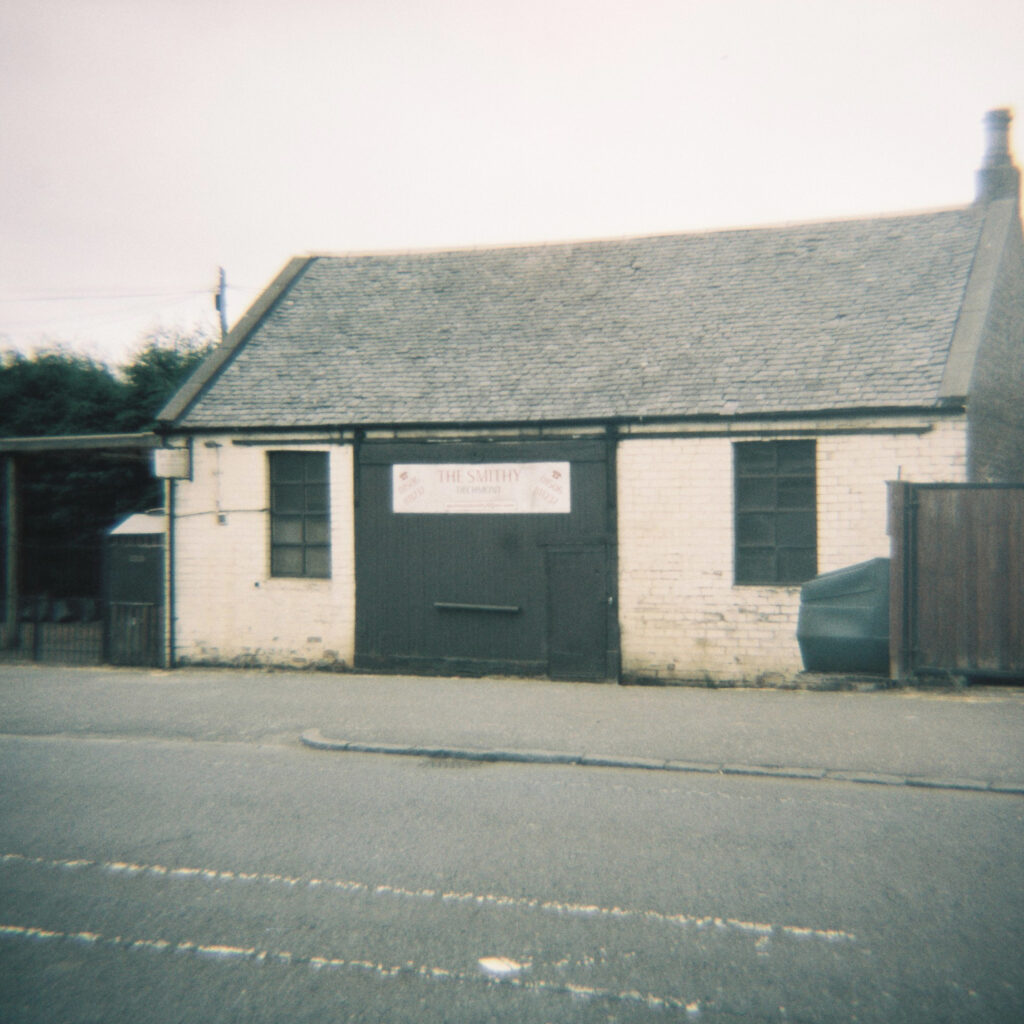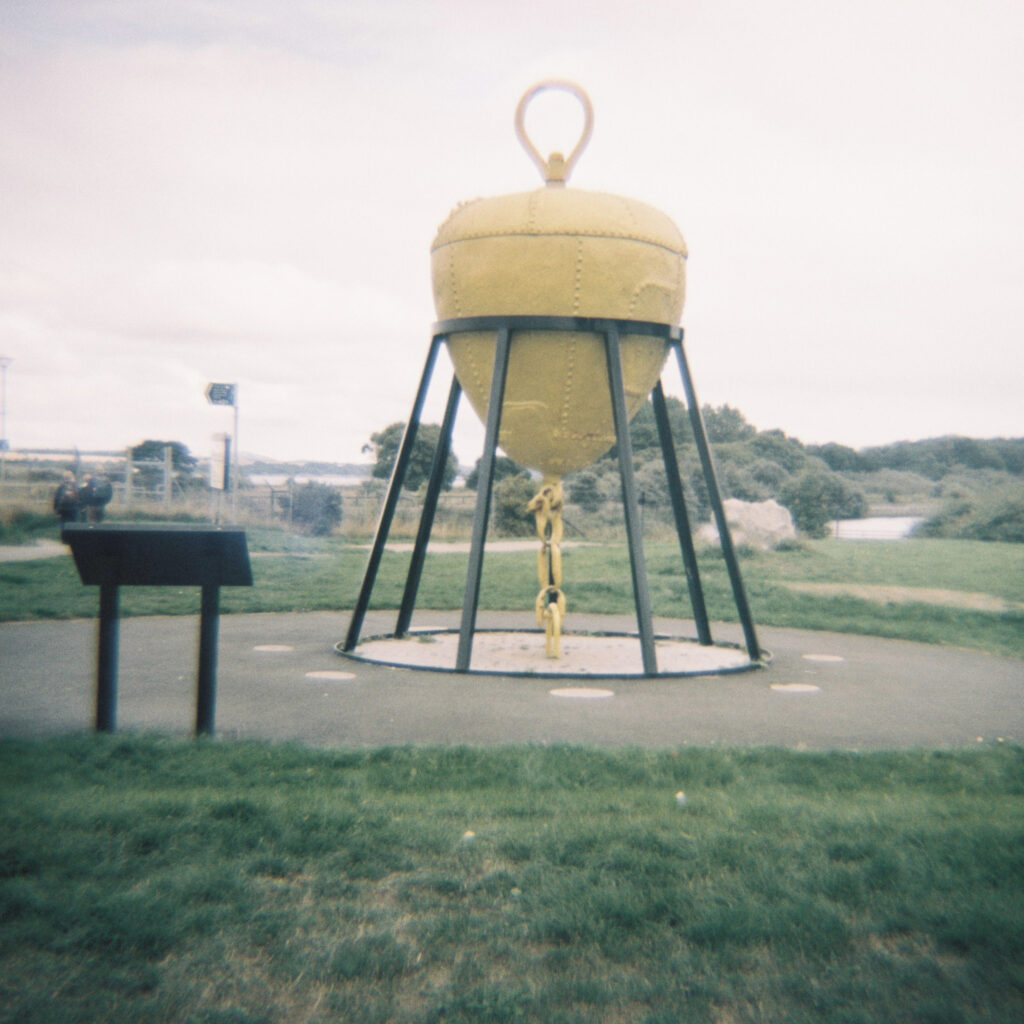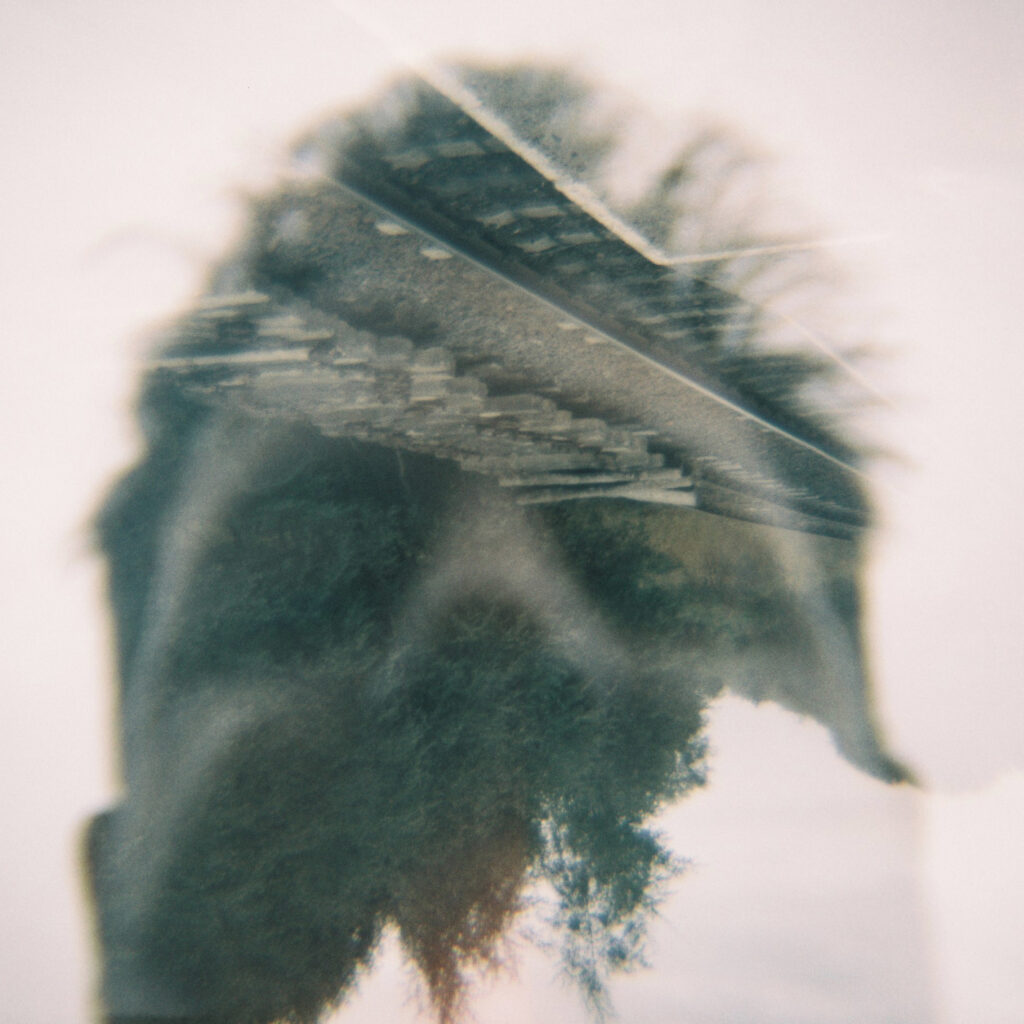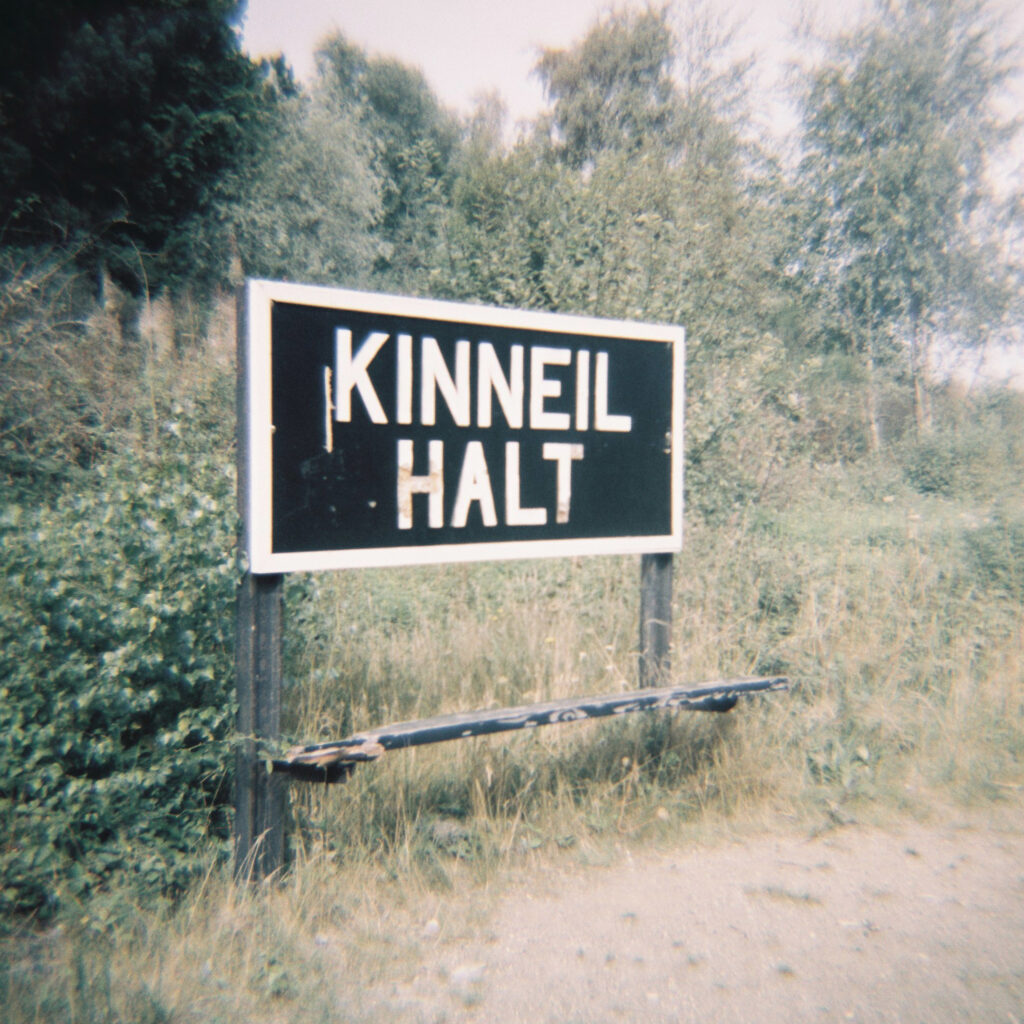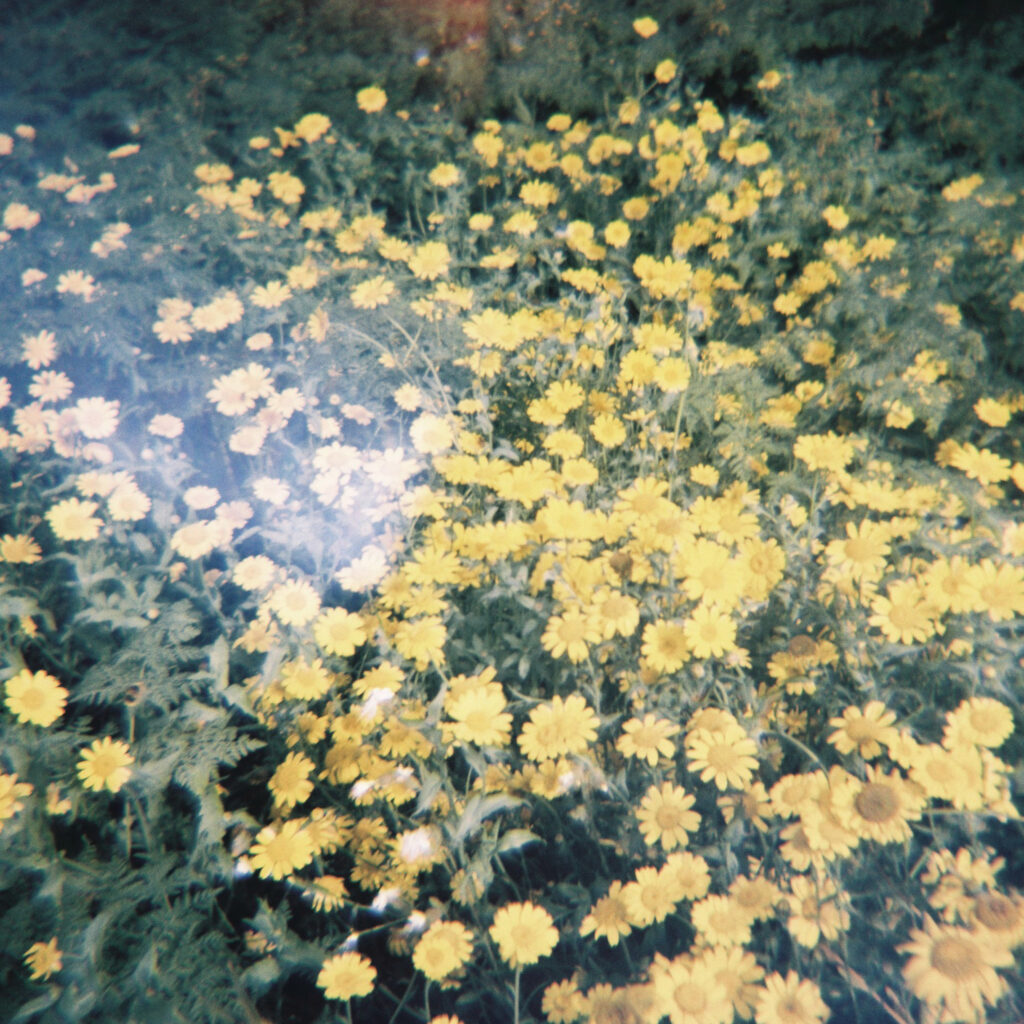 I think I rather like these. Metropolis is available in other formats, so I'm keen to shoot it in a proper camera, to see how it looks!
Next up in my Konstruktor SLR camera, a DIY kit camera I built last year during the first lockdown. I had a spare roll of black and white film knocking about, so I gave it a go.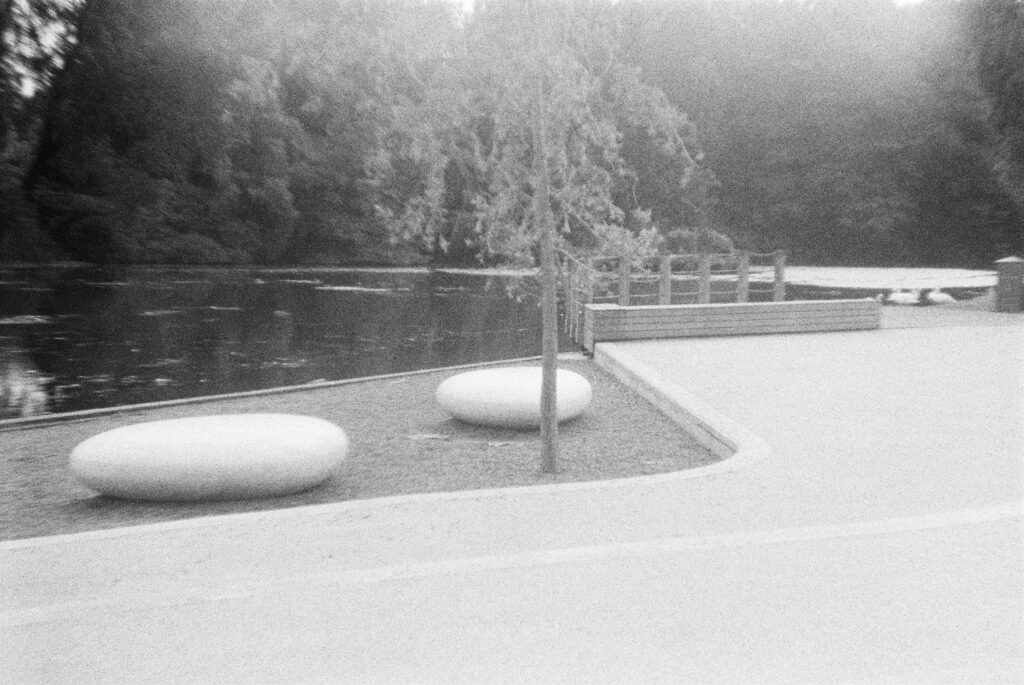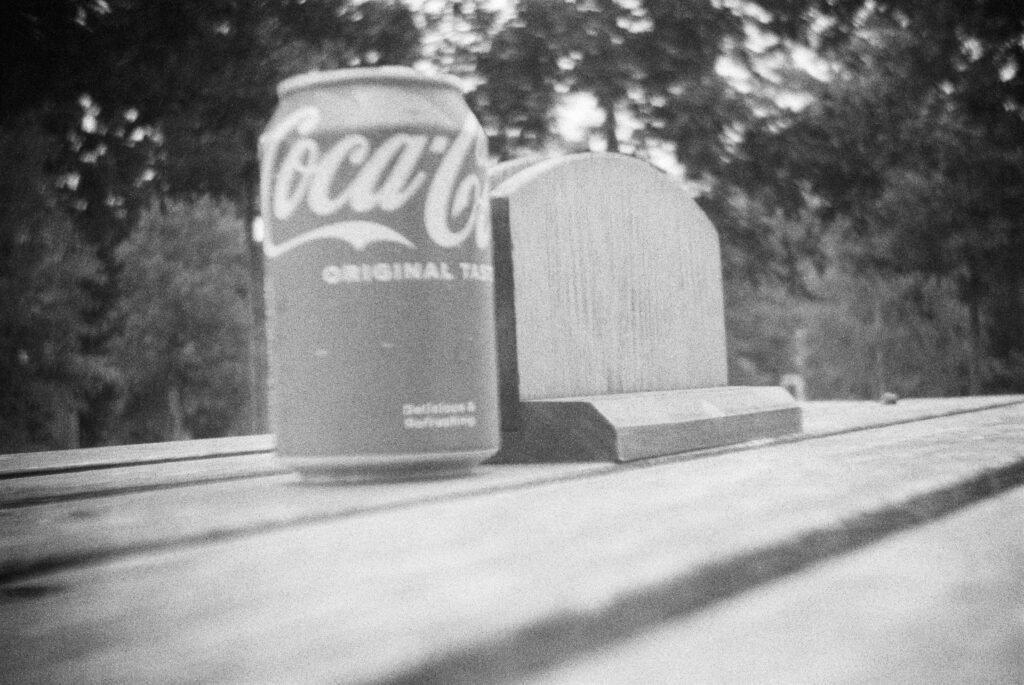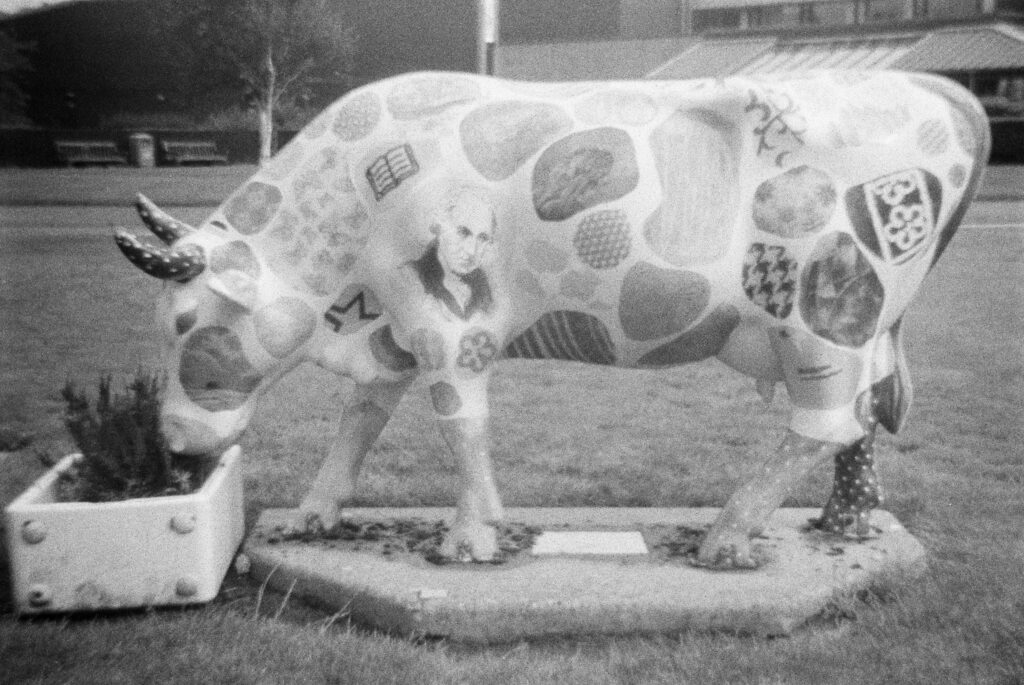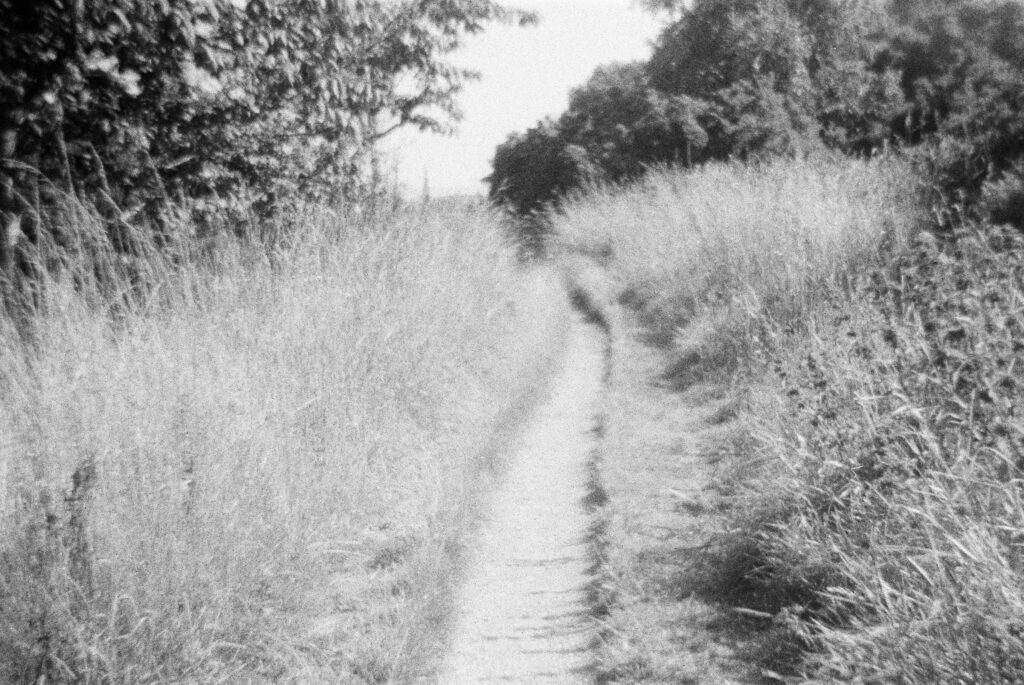 Hmmm. Not so sure about these. The Konstruktor was a lot of fun to build, but using it is tricky and not a particularly rewarding experience. It also feels like Lomo launched the kit to a lot of fanfare, but then orphaned it without much support. It supports interchangeable lenses, but only one lens has ever been released, and the camera lacks any kind of exposure control. There's a lot of missed opportunities and wasted potential here. Shame.
These were all shot in August, but going back to the beginning of July, here's a few pictures from my other kit camera, a Haynes Classic Camera, more commonly known as the Recesky TLR. These were all shot in the rather attractive garden at Granton Hub in Edinburgh.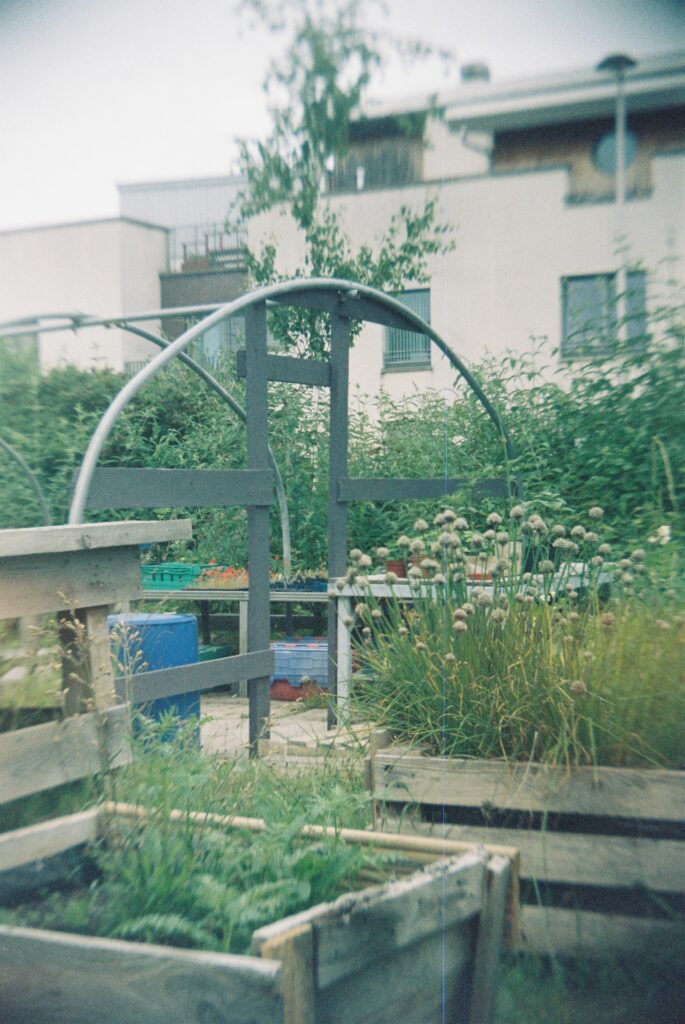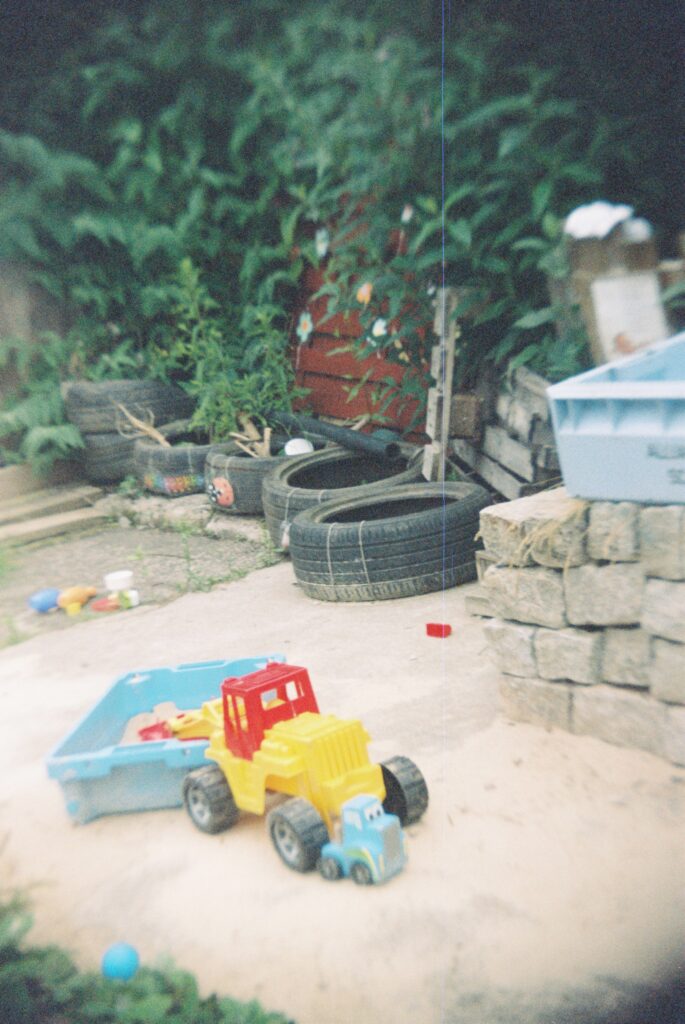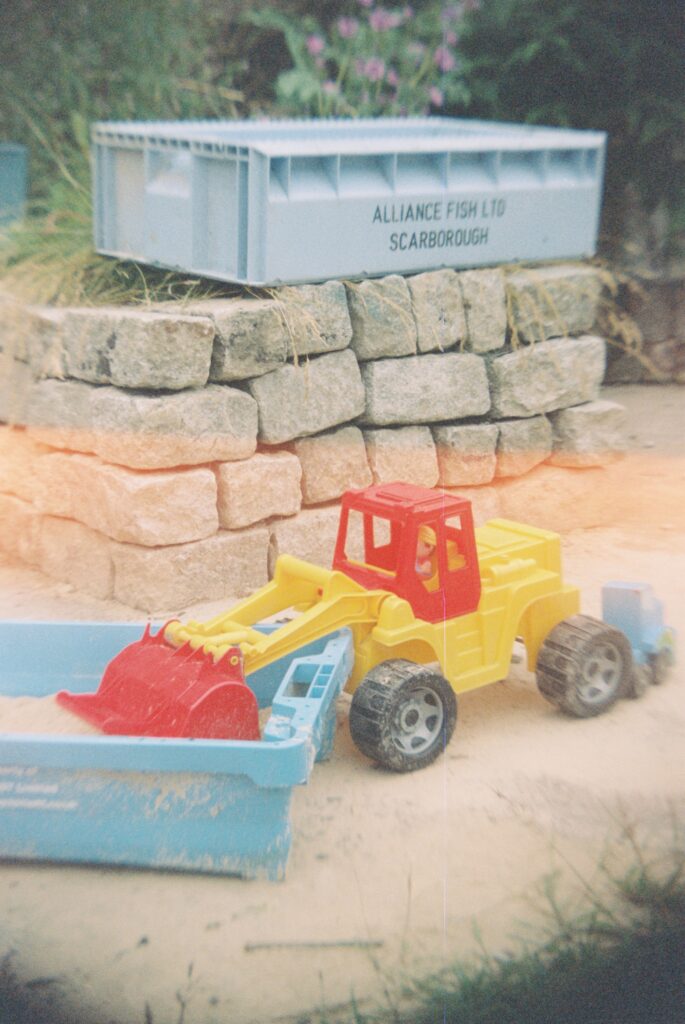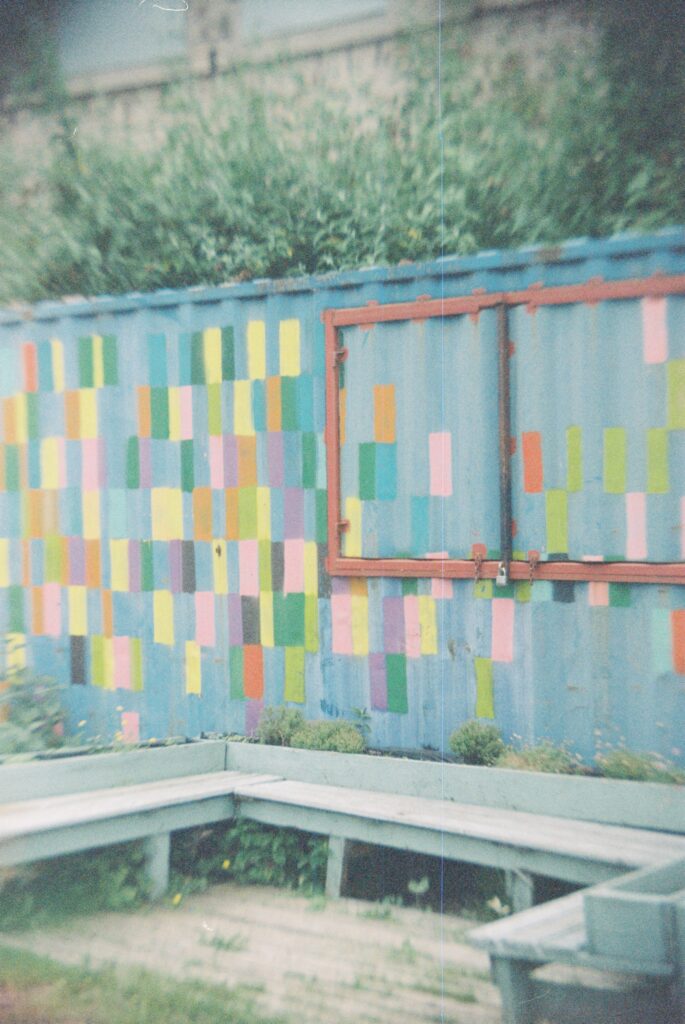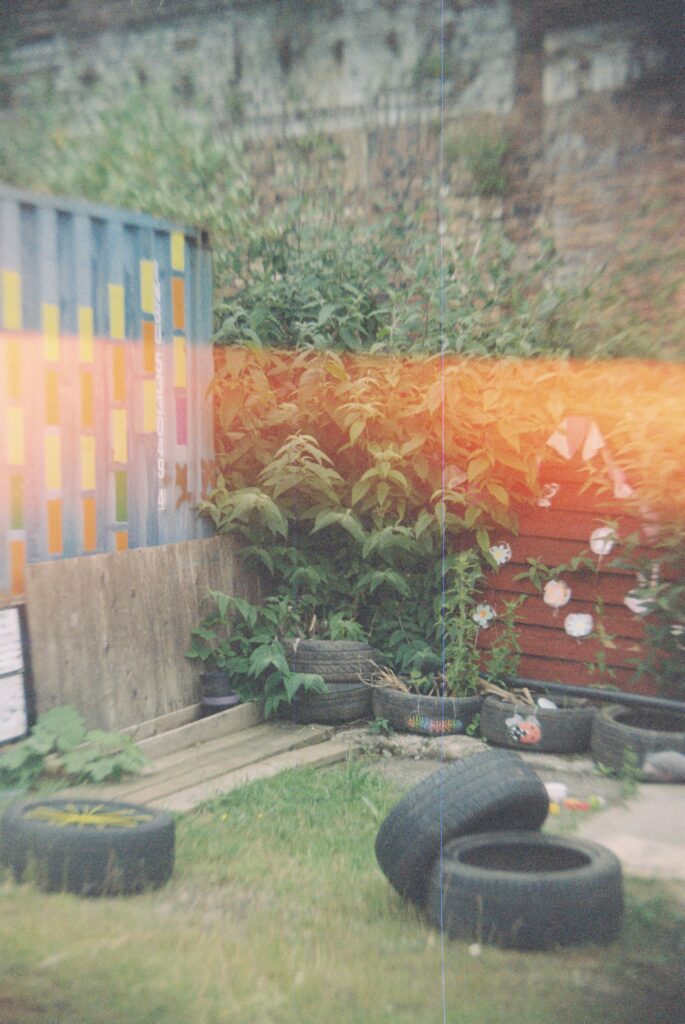 Obviously this thing leaks light like crazy, and despite my best efforts, I can't seem to stop it. However, I'm choosing to view this as a feature rather than a bug, and given the nature of the camera, the gloomy conditions and the ancient film I was using, I'm really impressed by these pictures. I'll be shooting this again soon.
Anyway, my current weapon of choice is a Ricoh KR-10x, snapped up for a bargainous price in a charity shop in Linlithgow a few days ago. Behold!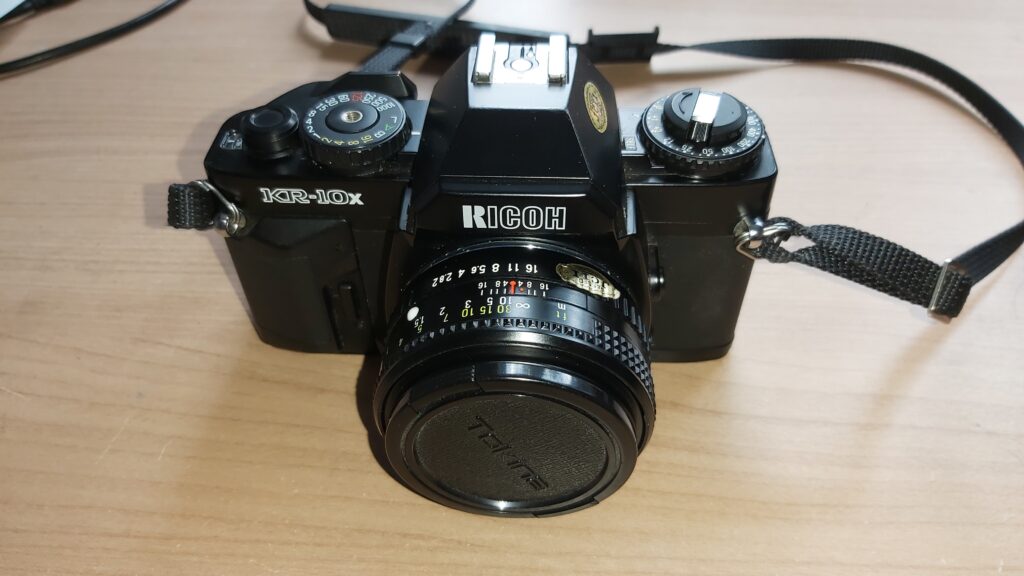 Stay tuned for results!