Over the August Bank Holiday weekend, you'll usually find me in a field in Northamptonshire, enjoying the Greenbelt Festival. This event has been part of my life since 1994, and this year it served up the usual mix of entertainment and inspiration, along with a surprise or two. I thought I'd review a few personal highlights.
Greenbelt is very hard to describe, but I'll try. It was born in August 1974 (just like me!) as a Christian music festival, but has evolved into something somewhat bigger than that. There's still music, although it tends to be a lot less overtly Christian these days, but on top of that, there's talks, workshops, exhibitions, performing arts, literary events, comedy, and a whole heap of surprising and random things, like art installations around the site, and opportunities to get involved with things you'd never even have thought of. It's gone from "Christian event" to "boutique festival" – a lot of the content still has Christian roots, but you can dip into the spiritual stuff as much or as little as you want. A big focus these days is activism and campaigning for justice – Greenbelters are big on changing the world, and after a day or two at the festival, you might even believe it's possible.
Since moving to Scotland in 2009, Greenbelt has been difficult and expensive to reach, and I've occasionally thought about giving up on it, but every year I find myself going back. However disillusioned and dispirited I get about Christianity, there's something about Greenbelt's take on spirituality and passion that rubs off on me and engages me. Also, a lot of my friends go, and camping with them is a big part of the experience.
Greenbelt occupies a congested part of the festival spectrum, and there's a lot of other events out there, both Christian and secular, that compete with it. As a result, it's often come close to folding, but somehow it's survived. From 1999 to 2013, the festival was held at Cheltenham Racecourse, which was a cheaper alternative to a traditional fully-outdoor venue. It saved the festival, but I never liked Cheltenham very much, and the current site – Boughton House, near Kettering – has to be one of the most beautiful and spectacular festival venues you'll ever see. I hope some of my photos might give you an idea of what it's like.
In amongst hanging out with some of my oldest friends, and laughing myself silly with them, the following bits and pieces stick out in my mind from this year.
On Friday night, I got things underway in the Canopy, which is probably the loveliest venue at the whole festival. I really enjoyed Dream Nails, an all-female DIY punk band who sang about important issues with humour, passion, energy and plenty of swearing. I strongly advise checking them out – they've released an EP and there's an album on the way.
They reminded me of early Fuzzbox, and that's good enough for me. They were followed up by Mae Martin, a comedian who told the story of how she got into performing and how she battled drug problems as a teenager. She delivered her story in a lengthy stream of consciousness, with loads of daft and brilliant observations.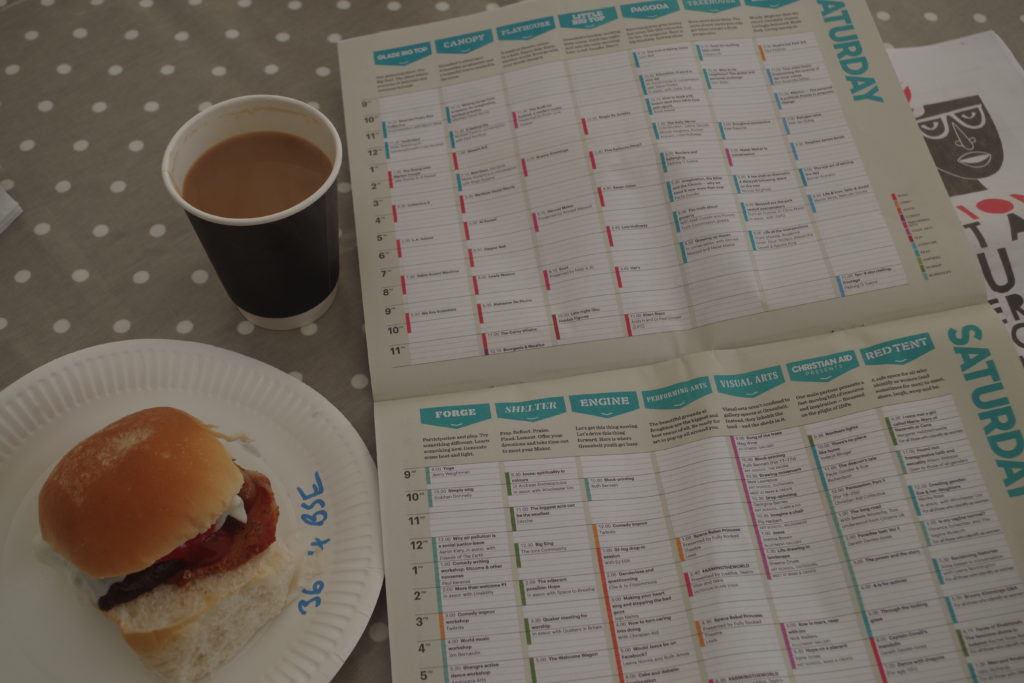 Greenbelt was one of the first Christian events to challenge the traditional view of homosexuality within the church, daring to suggest it might actually be OK at a time when most Christians viewed being gay as a one-way ticket to Hell. Vicky Beeching spoke about her experiences on Saturday morning. For many years she was a well-known worship leader and musician in American churches, and she came out in 2014. When she did, it caused quite a stir, with many of her previous adoring fans turning against her. She's just written a memoir about her experiences, and spoke about how she kept her sexuality secret for years. She's been amazingly charitable and kind about the people who have hurled abuse at her, which is truly remarkable. It took far less than that to drive me away from church. I've subsequently read her book, and I can highly recommend it, although it left me feeling somewhat angry about just how rubbish some people can be. When theology gets in the way of being a decent human being, there's something very wrong somewhere.
Russian anarchist punks Pussy Riot were one of Greenbelt's big names this year, and members of the group did several things over the course of the weekend. On Saturday afternoon I heard Maria Alyokhina talking about her imprisonment after the "punk prayer" protest that brought the group to prominence in the first place. It was interesting and I'm keen to read the book she was talking about, but it felt like an odd booking for Greenbelt and I'm still not entirely sure what I make of Pussy Riot. I don't know if they're really a particularly effective protest movement or not, and it seemed a bit strange seeing so many Greenbelters wearing Pussy Riot t-shirts as the weekend went on. Still, I guess antagonising Putin takes a fair bit of bravery, and I admire them for that.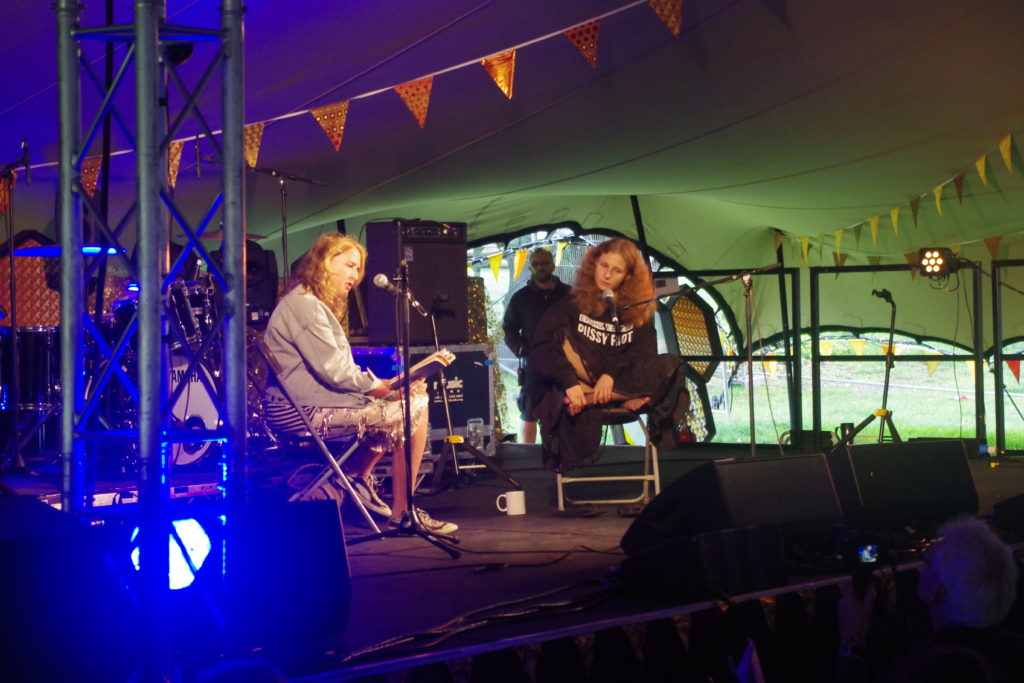 Saturday late afternoon and evening was mainly taken up with bands, and I particularly enjoyed Ibibio Sound Machine's set in the Big Top – energetic and polished, it was a great lively show.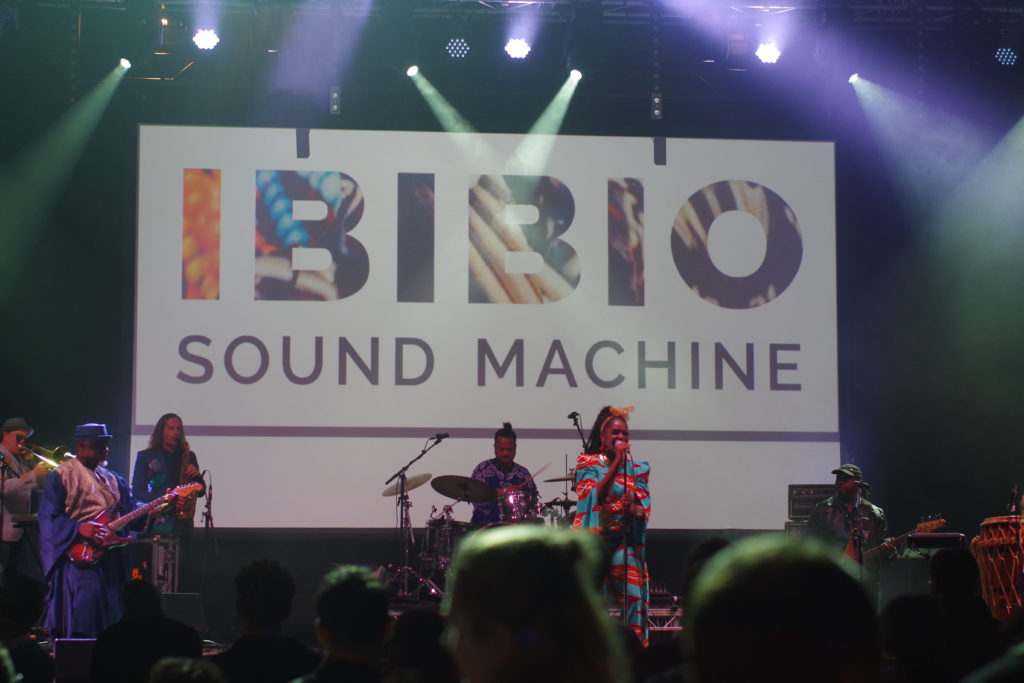 Sunday at Greenbelt starts off with a communion service – this is something that has survived all the changes to the festival over the years, and shows off its Christian roots. Nothing else is programmed at the same time, but I stopped attending it some time ago, and realised a lot of other people don't go either. Perhaps it's time to ease up on the dominance this has on the programme, but in any case the weather was bad on Sunday this year, so I didn't do much until the afternoon. First stop was The Canopy to see The Welcome Wagon, a band who played some years ago and returned with their gentle and chilled music, combining hymns and gospel music with (oddly enough) a Smiths cover. Interesting blend!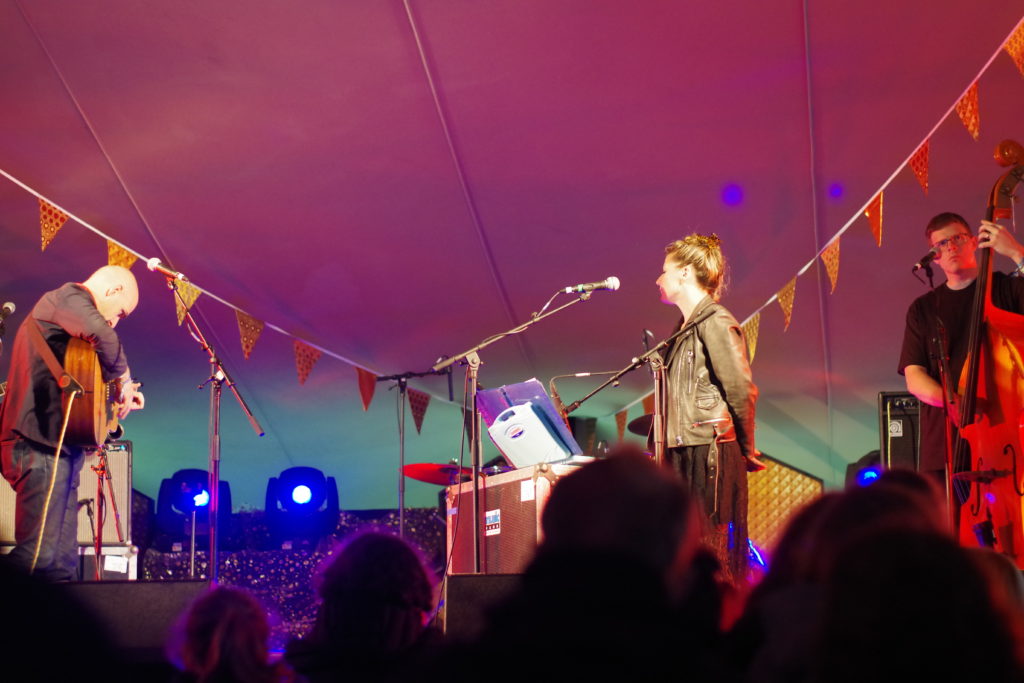 After this came Riot Days, Pussy Riot's current live show, combining film and music to describe their protests and arrest. The singing was in Russian with English subtitles on the film backdrop. It all combined very effectively to make a striking show. They were followed up by Lee Bains III and the Glory Fires, a rock band from Alabama who also appeared last year and were superb.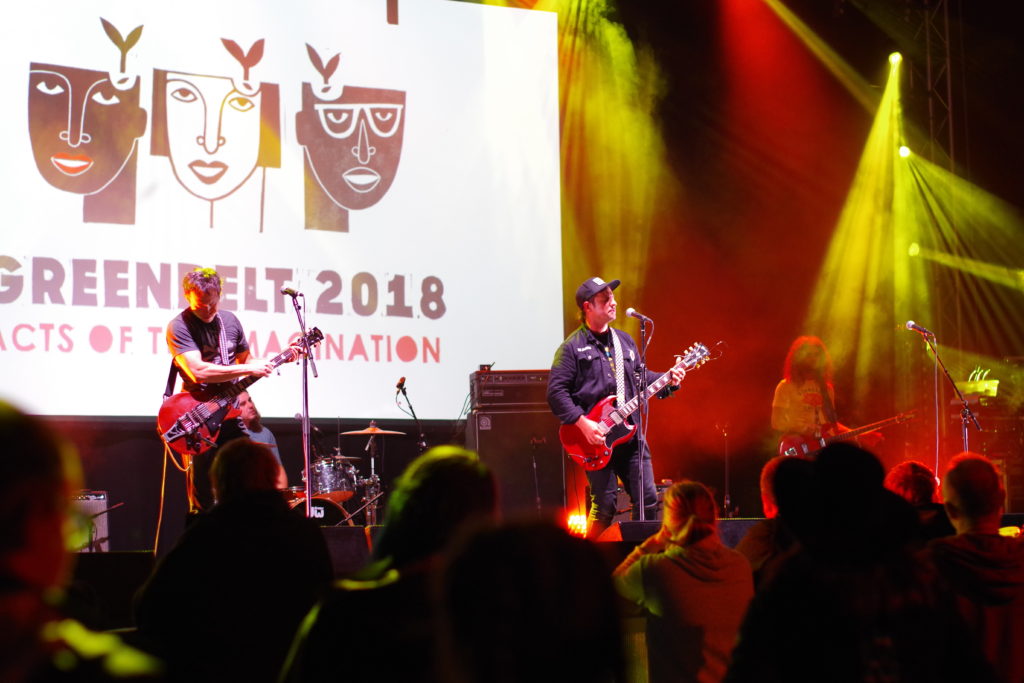 They didn't disappoint this year either, and also mentioned something that had been spreading around the site since the start of the festival – there was an unscheduled show in the Little Big Top at 10.45. It eventually got announced that it was a gig featuring Pussy Riot and Lee Bains, and as we had some advance warning, myself and some friends got in the queue early. We were right at the front of what turned out to be a unique one-off. Pussy Riot's bass player turned singer to Lee Bains and his band's music, and they performed a huge range of stuff, from punk to soul. There was moshing, there was jumping around, there was sweat, there was noise. It was pretty amazing – in nearly 25 years of going to Greenbelt, I think it was about the most impressive thing they came up with and I loved it. The singer was using a big stack of paper to sing off, and she tossed sheets into the crowd as she finished with them – I've now got one of them. I emerged hot, tired and aching, but extremely glad of a brilliant experience. Perhaps Pussy Riot were a good booking after all!
I started off Monday with a couple of talks, and particularly enjoyed Eve Poole talking about ethical capitalism and how we can use our money in a more effective way. I'm not sure it told me anything particularly new, but it certainly helped organise my thoughts and make me think about how I use my cash.
Unfortunately I wasn't feeling at my best on Monday, so I did take things quite easy, but enjoyed a bit of socialising at the Tiny Tea Tent (a Greenbelt staple since forever ago) and I wandered in and out of hearing some bands, including Grace Petrie, Duke Special and Harry and Chris, who were all good.
Greenbelt has always attracted interesting people with interesting ideas, and a vision of a different kind of world. I've always wondered where they go the rest of the year – how do they live and support themselves? Do they really make a difference? As always, I ended up coming home full of ideas and inspiration, and I hope I can follow up on them. When you get creative and bold people together, brilliant things can happen, and they certainly do in a leafy corner of Northamptonshire every August.