It's been a while since I've done a Sunday Reflection, and it seems appropriate to do a Christmas one, as the big day falls on a Sunday this year. Recent Christmases have generally been quiet and relaxed affairs with the immediate family, and being the introvert that I am, I quite like it that way. Big gatherings don't really work for me. Christmas day is the ultimate Sunday as well – the only day just about everything shuts up shop.
Looking back on my childhood, things were generally the same – me, my parents and my sister having a quiet day at home, with a fuckton of turkey, some rubbish telly, and a pile of gifts.
On a couple of adventurous occasions, we ventured a bit further afield, spending Christmas at a hotel in Bournemouth in 1985, and in 1987 we even made it as far as Portugal, for two weeks in a holiday village on the Algarve. I think this was at the peak of my dad's attempts to become a Thatcherite property developer, so it was clearly something he'd aspired to doing. It never worked out for him (which is probably just as well), but I fondly remember the flight over (British Airtours TriStar) and two weeks in rather balmy and sunny surroundings, in stark contrast to the typical gloom of December in the UK. I think we might have had the right idea there, as I honestly find the dark and damp weather typical of this time of year in Britain profoundly depressing. It takes quite a lot of Christmas cheer to penetrate that gloom.
We don't go overboard with gifts these days, but it's nice choosing stuff that I hope people will like, and over the years I've appreciated some of the lovely things I've been given. Here's a few highlights from Christmases past.
Christmas 1981 – The Hot Wheels Garage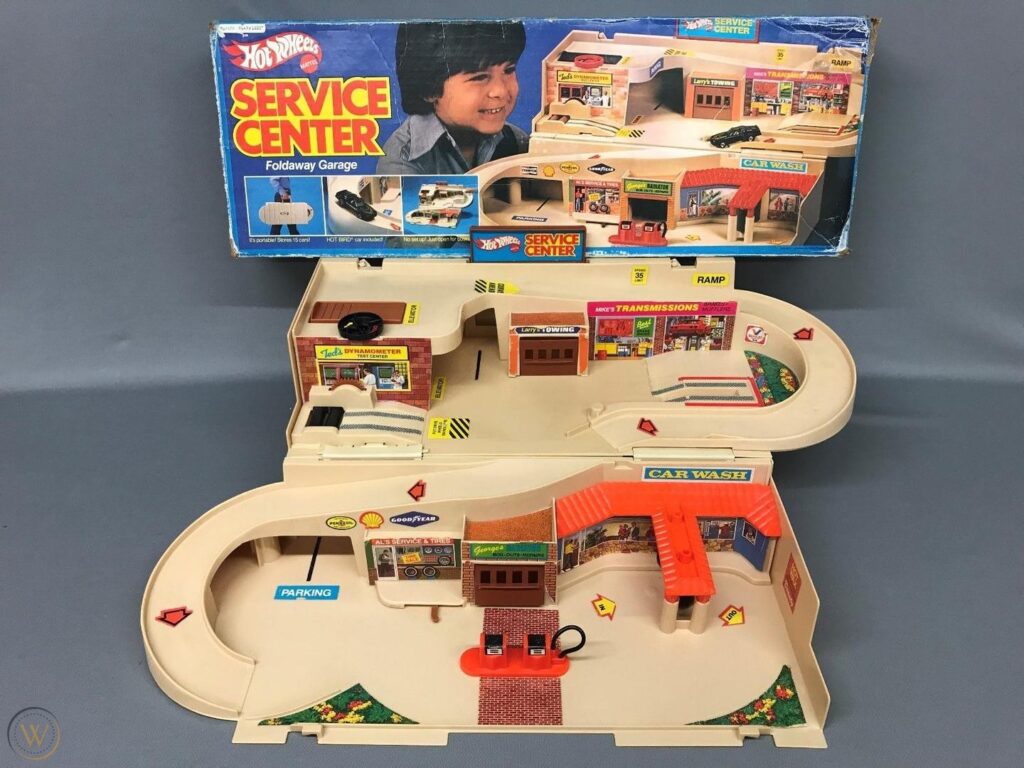 I had a big collection of Matchbox cars when I was a kid – they were great! They were cheap to buy and there were loads of them. Hot Wheels cars were, thankfully, just about the same size, so when I was presented with this cool garage, that had a hint of American exoticism to it, I had an excellent base for my collection, and hours of happy play.
It came in a kind of foldaway case that opened up into a split-level automotive utopia. There were working jacks and car wash, two garages with opening doors to store vehicles away, ramps to run them up and down, and some really cool decals depicting diner, car servicing facilities etc. It was loads of fun, although did tend to slide across the carpet during enthusiastic play, which could make the upper level collapse spectacularly without warning.
These decals needed to be laboriously applied by hand before play. Apparently my dad and sister did the honours on Christmas Eve!
This toy lasted me a good few years, moving to our future home in Kingston, where it ended its days deployed as a building on my model railway – the trains ran beneath the elevated upper storey.
Christmas 1982 – The Dennis the Menace Annual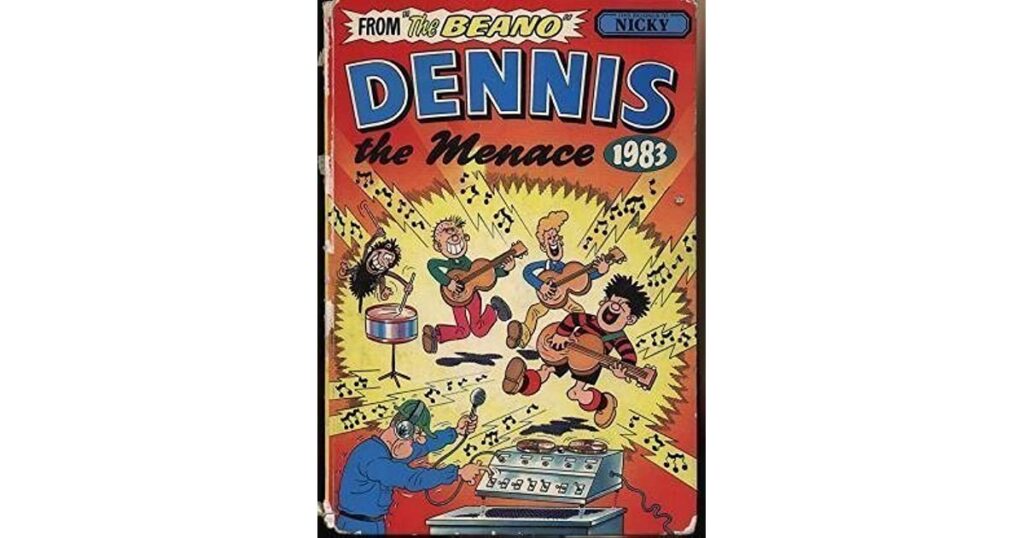 I was a huge Beano fan when I was a kid, and of course Dennis was its famous cover star. This spinoff annual was full of funny stories, such as Dennis attempting to build his own spacecraft, turn his staircase into whitewater rapids, build an underground railway in his living room, and achieve pop superstardom with "Dennis and the Dinmakers".
Unfortunately, a lot of the rest of the time was spent bullying Walter the Softy. Admittedly Walter could be an insufferable prick some of the time, but I do wonder whether the Beano encouraged a lot of boys to torment other kids who didn't live up to macho ideals. It was a slightly more ignorant age when stuff like this wasn't properly addressed. Was the Beano responsible for encouraging homophobic bullying? Sadly, I think it was.
The slightly more wholesome content was properly funny, though.
Christmas 1984 – Hornby Class 110 Diesel Multiple Unit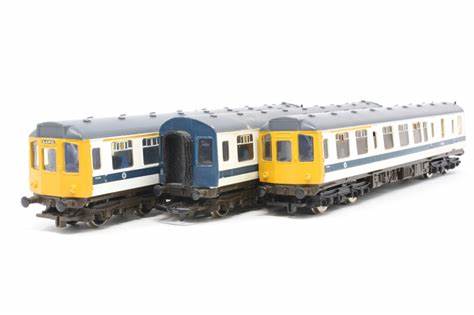 This was a fantastic addition to my model railway, and one of Hornby's most detailed and attractive models back in the day. Class 110s had an air of the unusual about them, as they didn't operate anywhere near where I lived, but back then you couldn't buy any Southern Electric trains in model form, so I had to make do with these distant and mysterious trains. Mine was painted in the short-lived refurbished DMU livery.
A couple of years later, on a short break to York, I got to see a Class 110 in the wild on the mainline network for the first and only time, and it was quite exciting. They were all withdrawn from service a few years later, although I did get to ride one in preservation at the East Lancs Railway a while ago. I'll always have a soft spot for these trains, and the excellent likeness Hornby captured of them.
Christmas 1985 – London Bus Handbook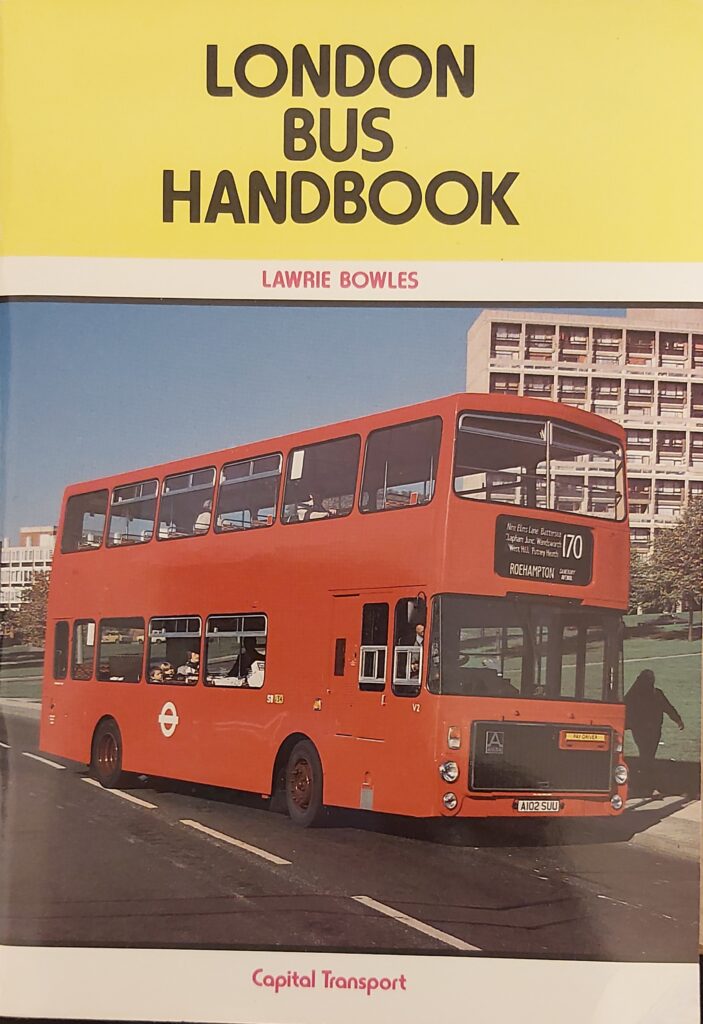 I was getting properly geeky by this point in my life. Trains will always be my first love, but when I started secondary school in September 1985, I met a bunch of kids who were really into buses. It was pretty natural that their enthusiasm would rub off on me, and I wanted to know all about the London bus fleet of the day. This book had some great informative text, along with fleet lists for the many classes.
The best thing about bus spotting was that I could do it from school! Several major bus routes ran past the school building, so you'd often find me peering over the fence at lunchtimes, noting their numbers. 🙂
I recently re-acquired a copy of this from eBay. It's pretty cool having it again.
Christmas 1988 – Where Time Stood Still game
I'm not 100% sure if this was a birthday or Christmas present, as I can't confirm the release date for sure, but I'm more inclined to think I got it for Christmas.
I was an avid Spectrum owner at the time (as I am now, haha) and this game was a classic. It was also bloody difficult – I've still never completed it. The plot is that a bunch of explorers have crash landed their plane in a remote valley inhabited by dinosaurs and cannibals, and you have to guide them to safety, making use of various objects spread over an impressively large playing area. It was hugely addictive and technically brilliant, squeezing in just about everything possible. It was for the 128K Spectrum only, and took about ten minutes to load, firing up with an absolutely superb in-game soundtrack. I'm still fond of it to this day.
Christmas 1992 – Halina Vision XMS 35mm camera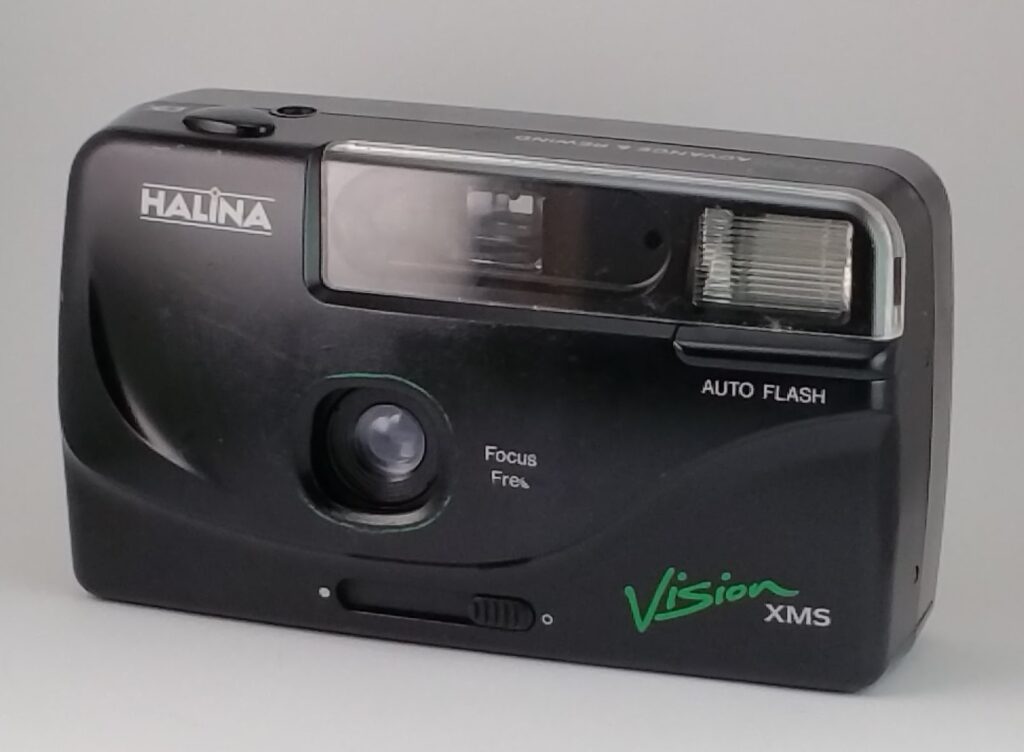 This was properly the start of my really keen interest in photography, which has led to a cupboard full of cameras and a hard drive with about a bazillion images on it. At the time, I'd just returned home for Christmas having completed the first term of my year out. This was a programme of training and work in a church on the south coast. I loved it at the time, although sadly I came to realise later on it did me a great deal of harm.
The camera is very basic and it doesn't cope well with tricky situations, but in good weather with the planets suitably aligned, it was more than capable of recording the (mis)adventures of my year out, and the things I did over the next couple of years or so, before I invested in my first SLR camera.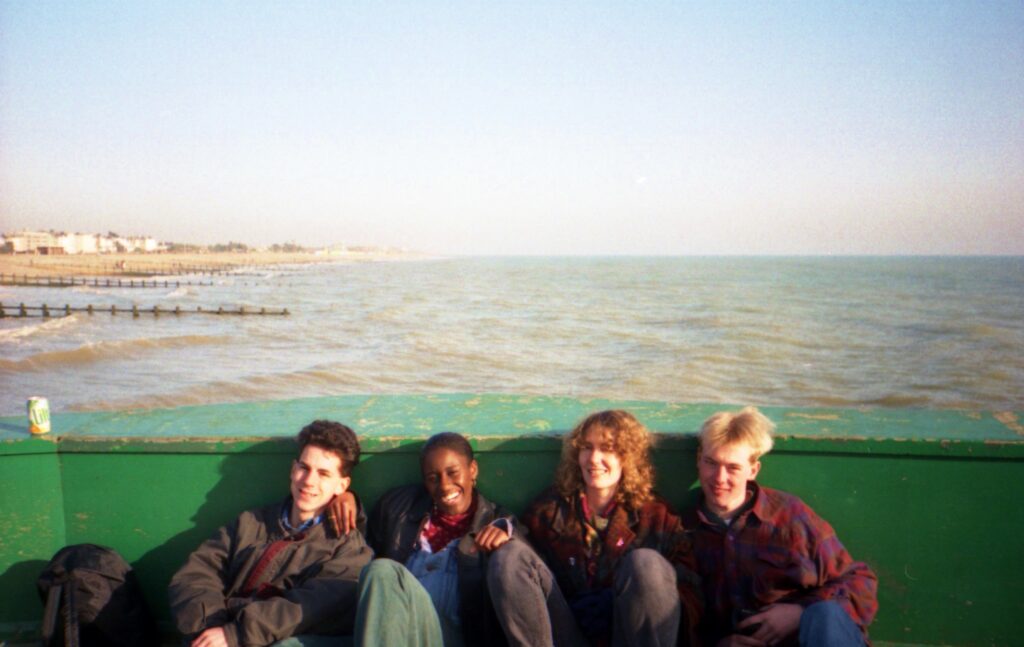 This photo, taken with that camera (although obviously not by me, I'm not sure who took it now), shows me and a bunch of my fellow TIE Team year-outers relaxing in Littlehampton during a busy week of spreading the Lord's word (barfs). I may regret doing that now, but this image does represent a happy time with a nice bunch of people, and that day remains a happy memory. We got on well and believed in what we were doing. I've lost touch with everyone since, but it's probably for the best, as I suspect they're all still hardcore Christians, and if they are, they'd trigger me instantly. Oh, well.
I know the guy on the right became a vicar, anyway.
Merry Christmas, actual humans reading this. If you're a Russian spammer, you can go swivel. I'm not buying anything off you.