I'm not very good at coping with the horrors of Scottish winters, so last month I made a spontaneous decision, and went on holiday. As I didn't have much work on, I was able to book a trip on the 3rd January, and just a couple of weeks I was on a flight to Fuerteventura, in the sunny Canary Islands.
I chose to go to a place I'd been before, with one of my kids, four years ago – it was a known quantity, and ticked all the boxes of what I wanted. Sun, peace and  quiet, a pool, decent food and a nice comfortable room. I stayed at the Coral Cotillo Beach hotel in the small town of El Cotillo, on Fuerteventura's northwest coast, and like last time, I booked it on a package deal with Jet2 Holidays. I've travelled with them a few times, and found them to be a very good operation. Their flights are punctual, their staff are fantastic, and everything is very easy to book. Also, this trip was superb value for money, and cost me considerably less than a week in London. It's fair to say the weather was a tad better too.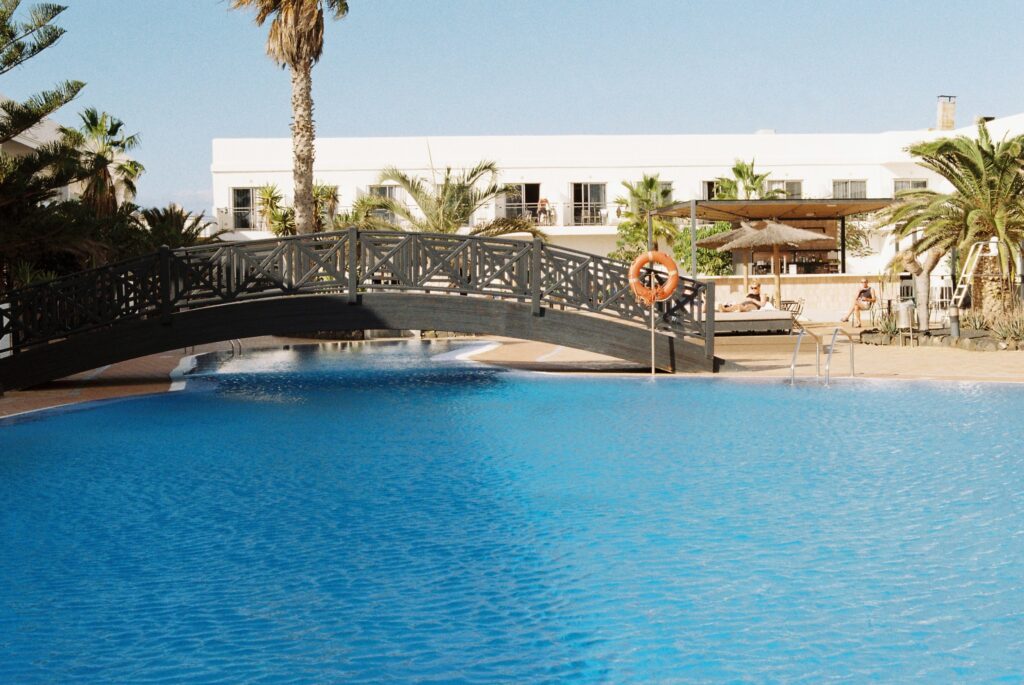 This trip was my first overseas adventure since the pandemic upset everything three years ago. It was a first in another way too – believe it or not, it was my first ever trip abroad alone. Although I've travelled quite extensively across Europe and the US, all my previous foreign travels have been school trips, or with family, or friends. This was the first time in my life I boarded a plane alone, and got out somewhere other than Britain. It's taken 48 years to do it, and although a package holiday is hardly hardcore independent travel, it ticked off something I've wanted to do for years, and I feel very accomplished. Small steps.
I flew from Edinburgh at a reasonably civilised time on a Wednesday morning, and the flight over was pretty fast due to a strong tailwind – according to my handheld GPS, we hit a maximum speed of 644mph, which seems pretty impressive, and the flight came in at a fraction under four hours. On arrival in Fuerteventura, there was a little confusion over which bus we were meant to take to El Cotillo, but the staff soon had us sorted. Quite impressive, given that they were dealing with passengers from no less than eight inward flights in a very short period. The brief wait for the bus gave some of us a chance to bond with each other! It was nice to meet some other holidaymakers who were good company throughout the week, including a couple of surfers who were keen to ditch the extra-thick wetsuits required in Scotland in January.
Fuerteventura is one of the slightly quieter and more laid-back islands in the Canaries. It has plenty of big resorts of the type you'd associate with package tours, complete with fake English breakfasts and all the booze you can drink, but it also has some less-known gems of an altogether different nature, and El Cotillo is one of these. It was a pretty sleepy little fishing village until relatively recently, and still only has one particularly large hotel in it. It's got a lot of self-catering apartments, though, with more under construction. It's made me a little fearful that development might ruin the place, but right now it's pretty damn perfect if you want a laid-back trip with freedom to do what you want. In the middle of January, the place is far from crowded.
The transfer from the airport takes about an hour and a half, so that might put you off a bit – some people prefer a shorter trip, especially if they have kids. It's well worth it, though, and the journey gives an interesting glimpse of Fuerteventura's dry and barren, but extremely striking, landscape.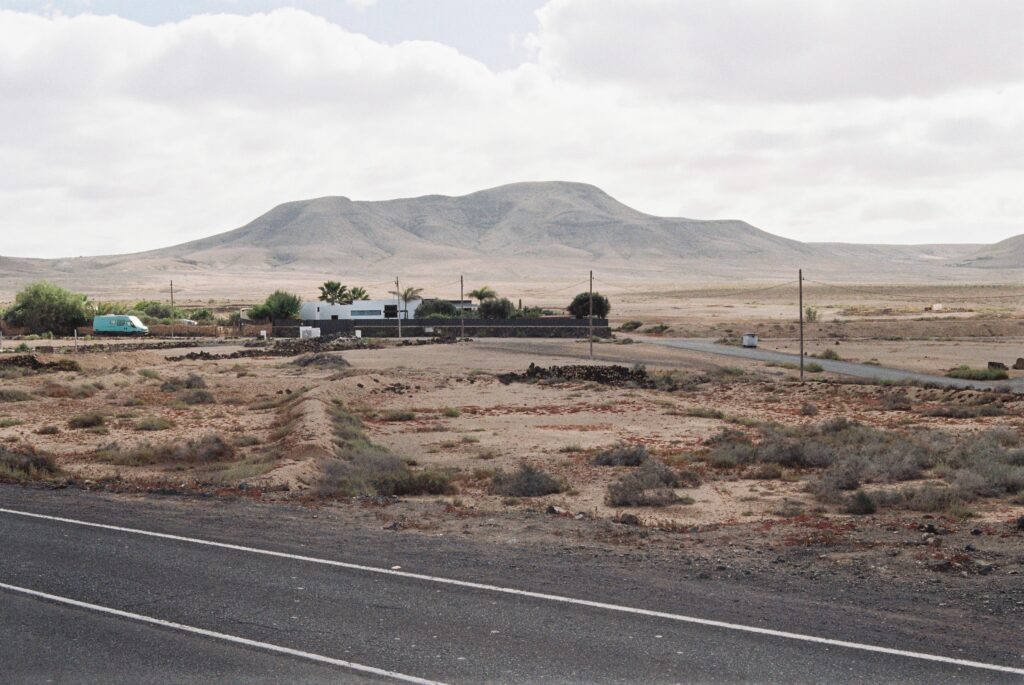 Since I last stayed at the Cotillo Beach Hotel, it's been taken over by the Coral Hotel group, a Canary Islands-based company, and given an extensive makeover. The rooms are smart and comfortable, and I had a wonderful view of the pool from my balcony. I took a bed and breakfast deal. I'm not a huge drinker and I like trying out other bars and restaurants, so I like an incentive to get out and about. The food is buffet style, and there was plenty of choice, both at breakfast time
and in the evening – I ate there on a couple of nights. It's handy on Mondays and Tuesdays, when lots of places in the town seem to close. If you want to eat in the evening, it costs 18 euros per person, but was cheaper for me as I got an email shortly after arriving offering me a 15% discount. There's also a great bar that's part of the hotel, and their burgers are fantastic.
So…what did I get up to? I mainly enjoyed a relatively unplugged week, where my phone was switched off a lot of the time. I swam every day, enjoying both the lovely hotel pool and the sea. Fuerteventura is renowned for having superb beaches, and they're gloriously clean and beautiful. There's several lagoons in and around the town with clear and calm water perfect for swimming.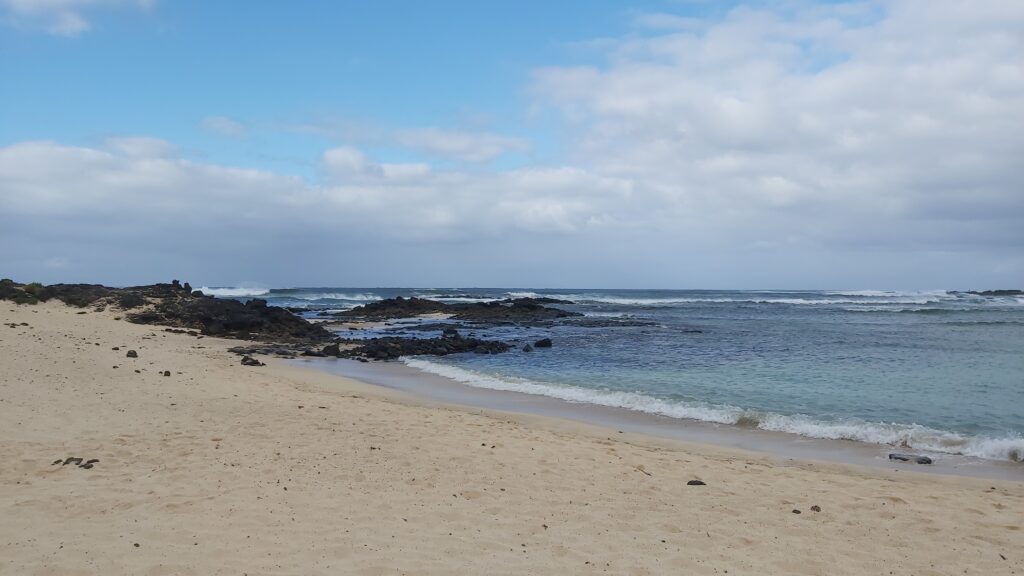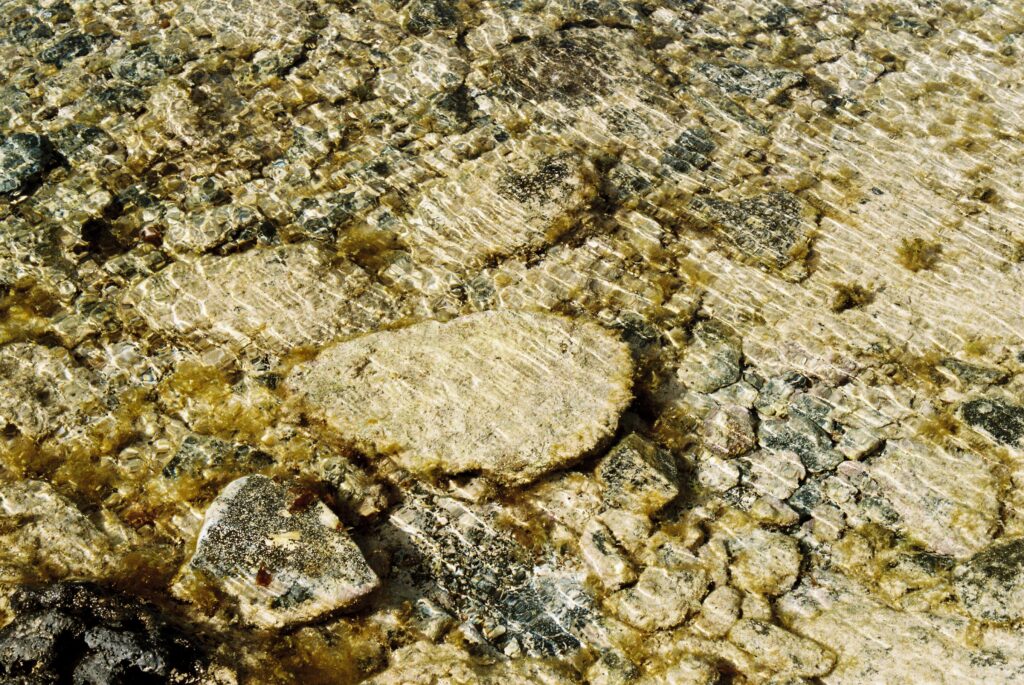 I also enjoyed some walking – the climate was perfect for this, with temperatures in the low twenties and humidity of practically zero. The island has plenty of signposted hiking trails too, and January is probably a perfect time to enjoy them. My first adventure was along a trail to Faro del Toston, a lighthouse on a little north-facing peninsula. I set off after breakfast, and enjoyed the scenery and peace of the walk enormously. You're never far from the spectacular seascape, complete with massive waves, and the desert landscape is quite a novelty for someone from northern Europe!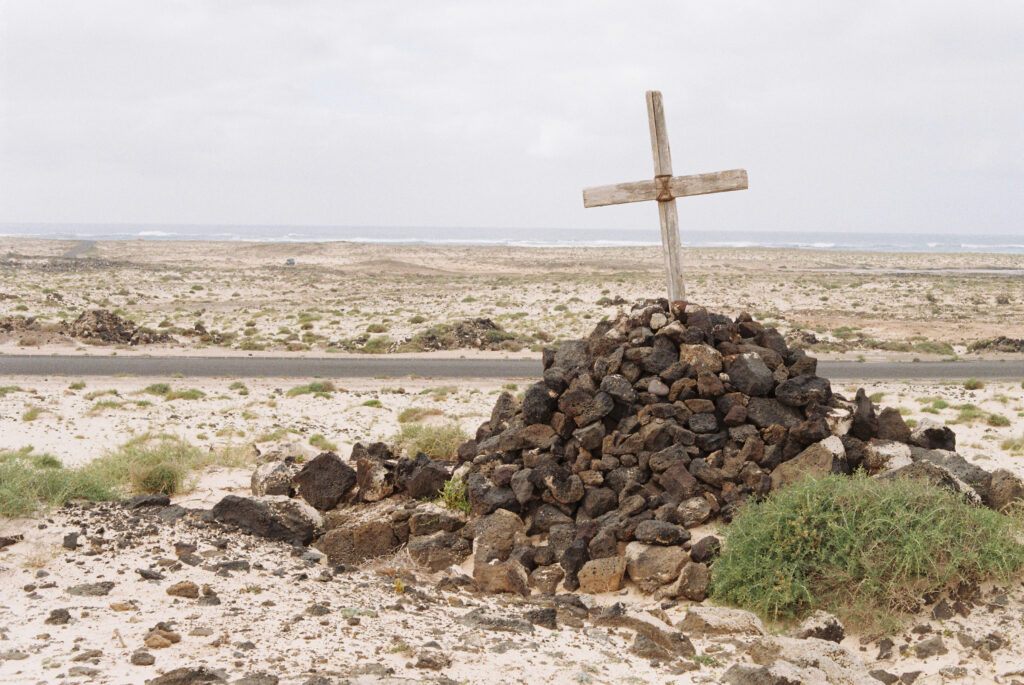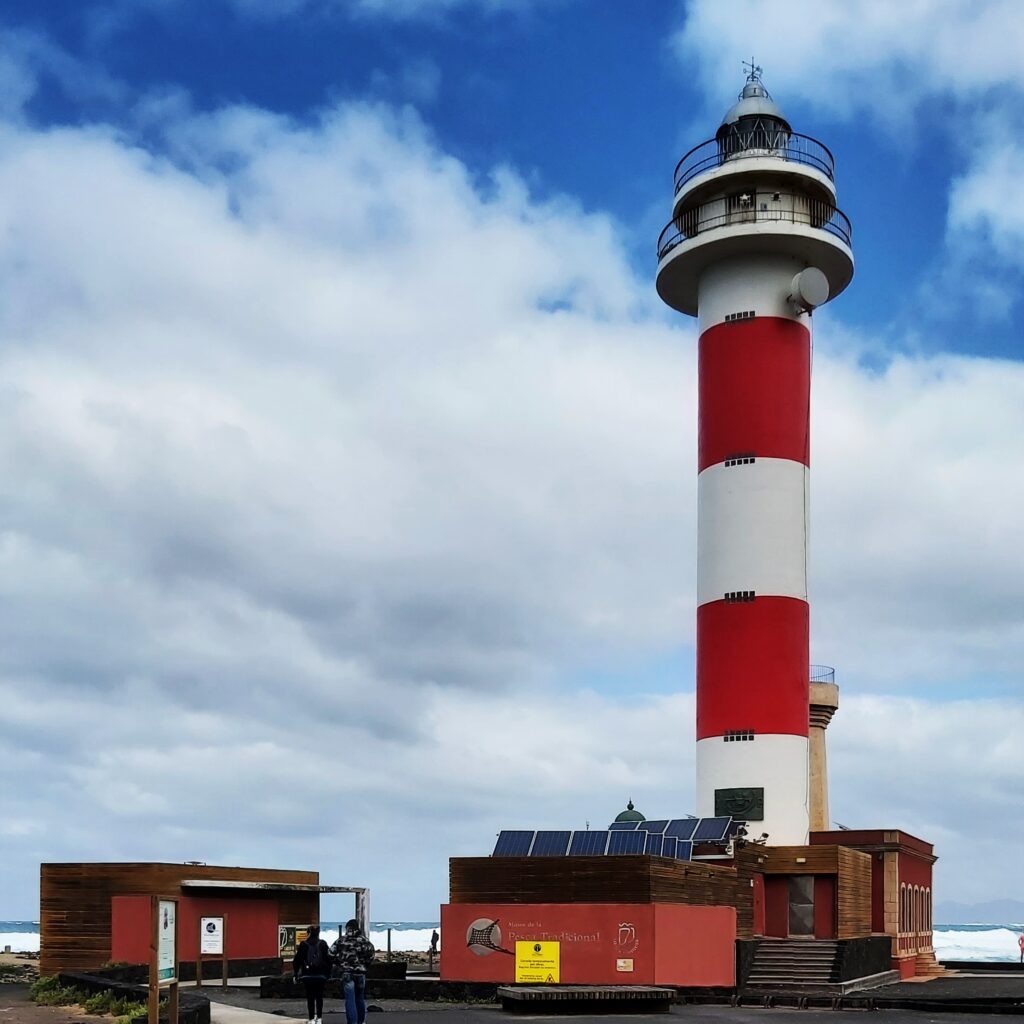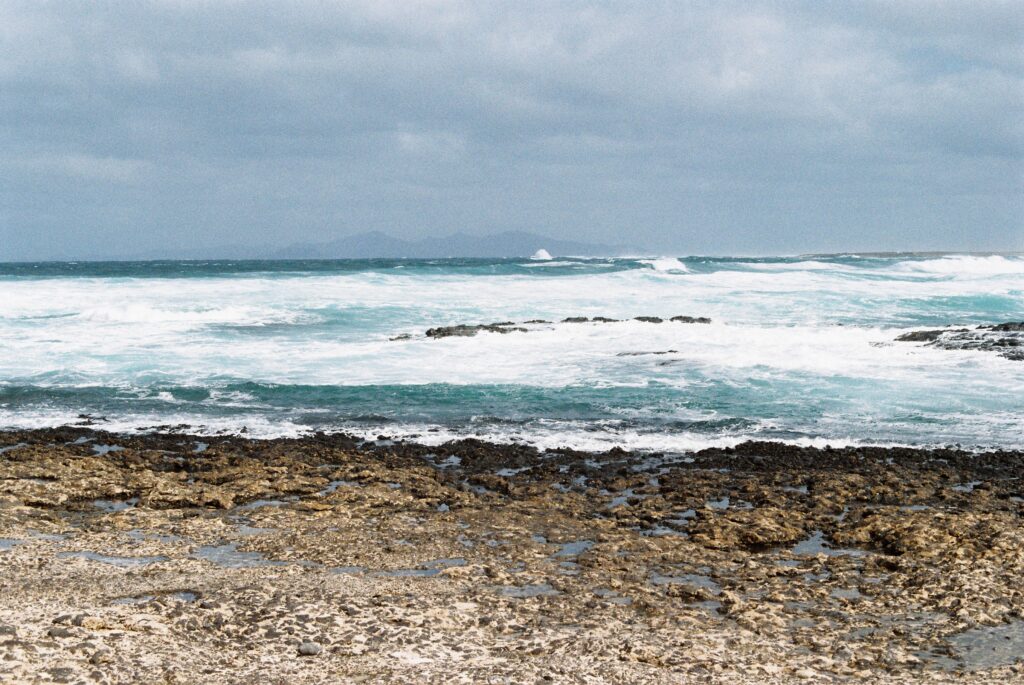 I also did some geocaching while I was at it, enjoying a series of eight caches along a circular route between the town and the lighthouse.
I was told there was a cafe at the lighthouse, although everything seemed to be closed when I got there, possibly because it was January. Thankfully, I took snacks and a drink with me, and was able to enjoy that at picnic tables while watching huge waves break on the beach. The lighthouse is certainly a popular spot, with cars and tour buses turning up regularly – clearly fewer people walk! I was back at the hotel mid-afternoon, having really enjoyed myself.
A few days later, I took an evening walk in the opposite direction, striking south from town along the clifftops, past glorious beaches that are hugely popular with surfers – it's hardly surprising, when you see the waves!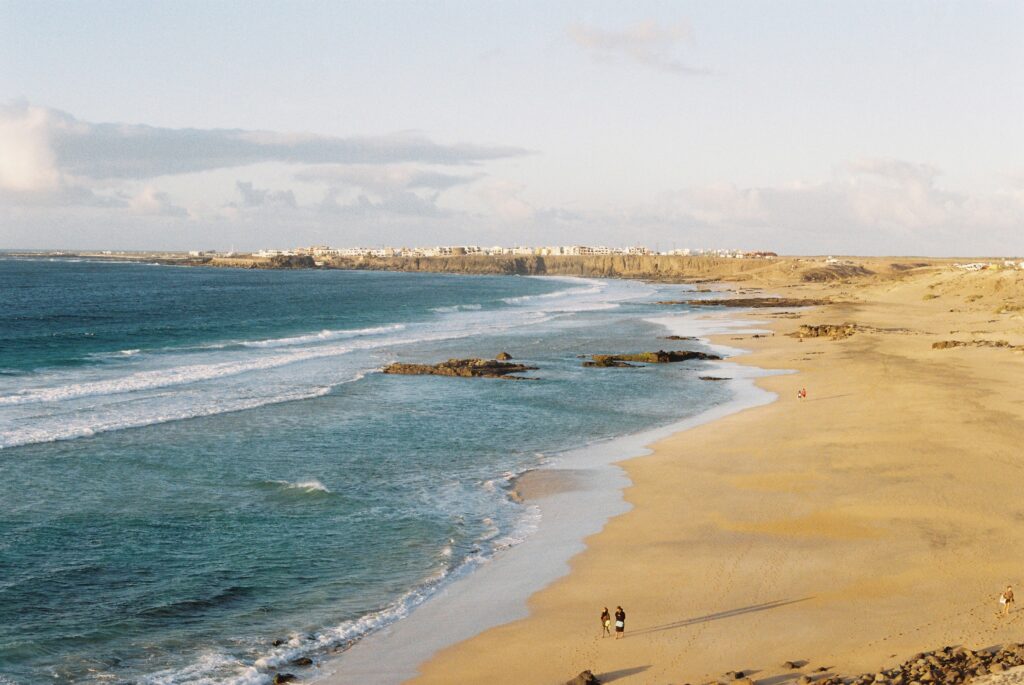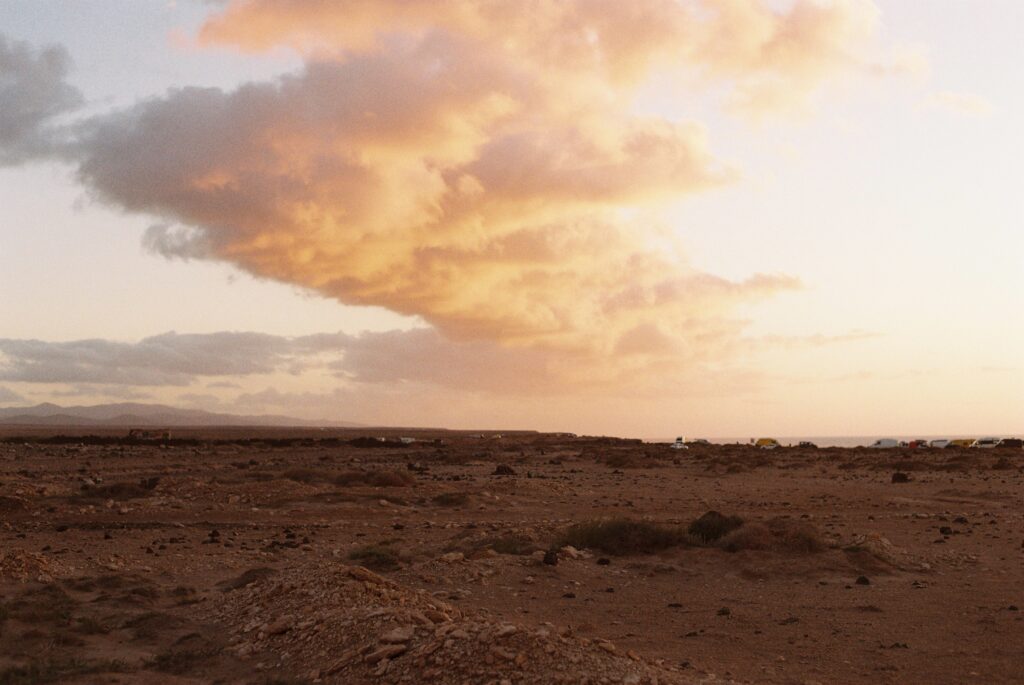 There were plenty of camper vans around too. Apparently they've boomed in popularity recently, as a few years ago the prices for bringing them over by ferry from Spain were slashed. Good to know – the island seems pretty camper-friendly, the whole thing adding to it's slightly hippyish vibe. The vans came from a wide range of European countries too, including one I saw all the way from Finland.
After enjoying a really spectacular sunset, I returned to town and ate my own body weight in pizza. I count that as a great success. Great eating places abound, from superb seafood at El Mirador, overlooking the old harbour, to Triton's Coffee Lab, a cool place to soak up a chilled vibe, with a some really good snacks and meals – many vegan.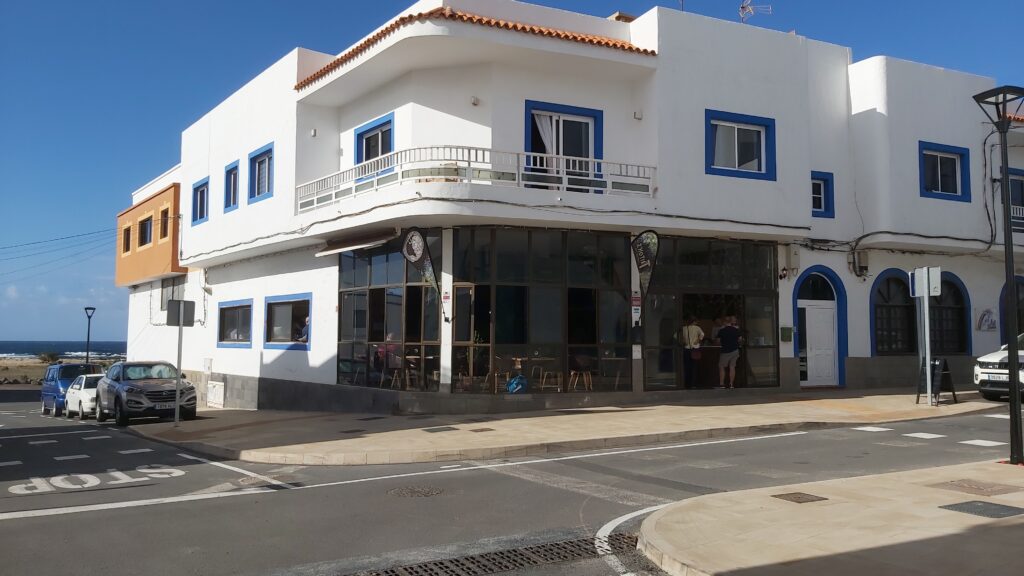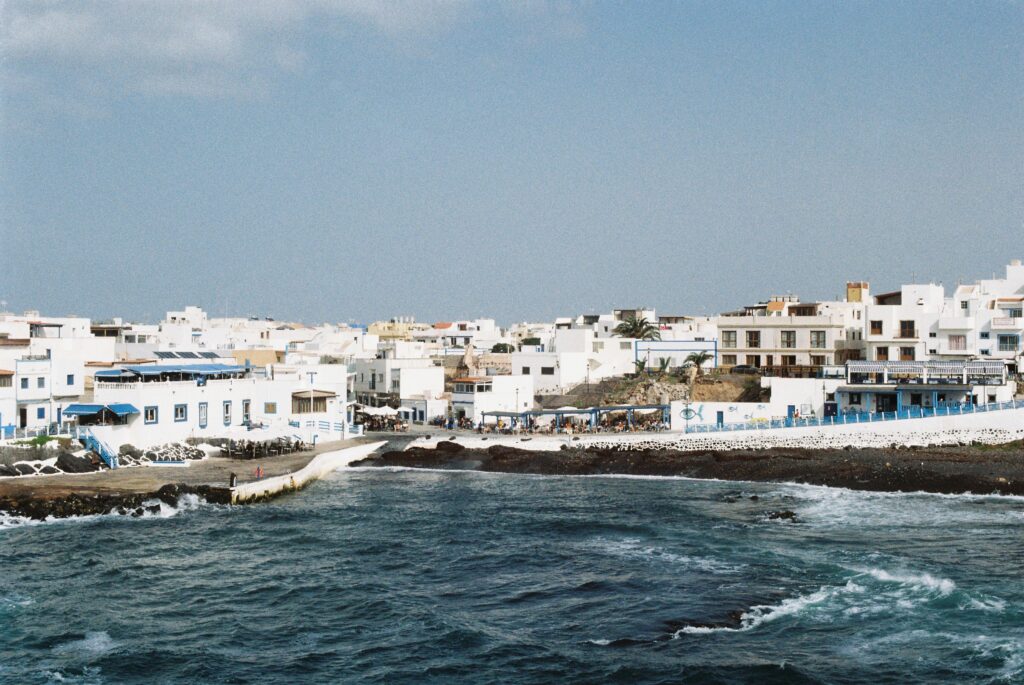 Otherwise, I enjoyed doing lots of reading, journalling, thinking, resting, and soaking up some much-needed vitamin D. Wellness breaks seem very popular these days, and you can fork out a fortune to stay at a spa or retreat somewhere. However, I'm completely sold on what I did as a much better value-for-money alternative – if you want to feel better, boost your energy levels and feel a weight lift from you, all you need to do is take a package holiday in January! Planned right, it can be anything you want it to be. It's also not what you'd immediately think of for a solo holiday, but Jet2 offer solo discounts, and it was exactly what I wanted.
Right…where shall I go next? I could get used to this sort of thing. 🙂
Photos all taken by me in January 2023. Shot using a Samsung A70 phone, and also a Ricoh KR-10X 35mm SLR camera, with Pentax M 50mm f1.7 lens. Kodak Pro Image 100 film.