On Sundays where there weren't any car boot sales, my parents quite enjoyed getting out into the countryside for a walk, and that's another fondly-remembered activity. We had a book called "Walks in the Surrey Hills", and it inspired several excursions out into the attractive scenery around places like Dorking, Guildford and Shere. Sometimes we'd go by car, but if we were lucky, a train ride would be involved. This, of course, would always make me happy. I'd endure any amount of hardship, discomfort and boredom if I got to ride on a train. Always a few bonus points if said train was a little unusual.
One day, we set off from Surbiton station on a trip to Gomshall, to walk to the village of Shere. This felt like bit of an epic journey, because it involved a couple of changes, which my mum made massive heavy weather out of – it didn't seem too much of a hardship to me! Things got a bit exciting for young trainspotter Lee when our final train, from Guildford to Gomshall, turned out to be a diesel multiple unit from the exotic and rarely-explored Western Region! Turns out it was a Class 119, a type I was to become rather fond of.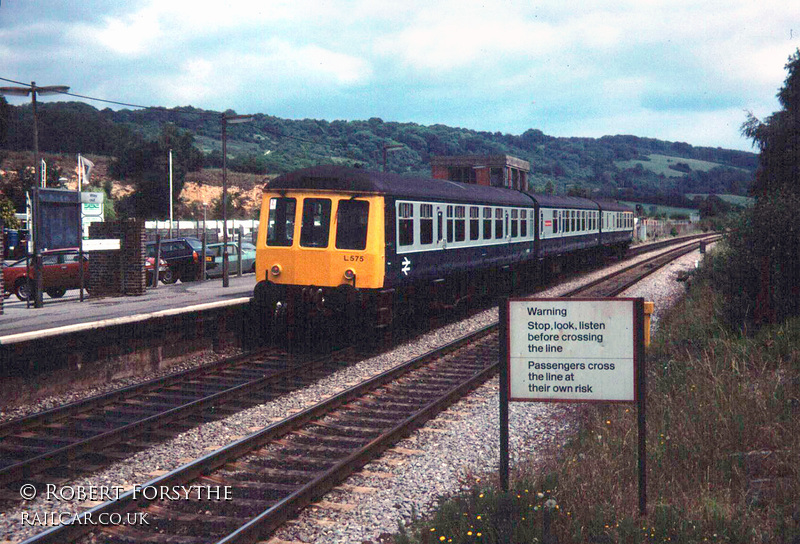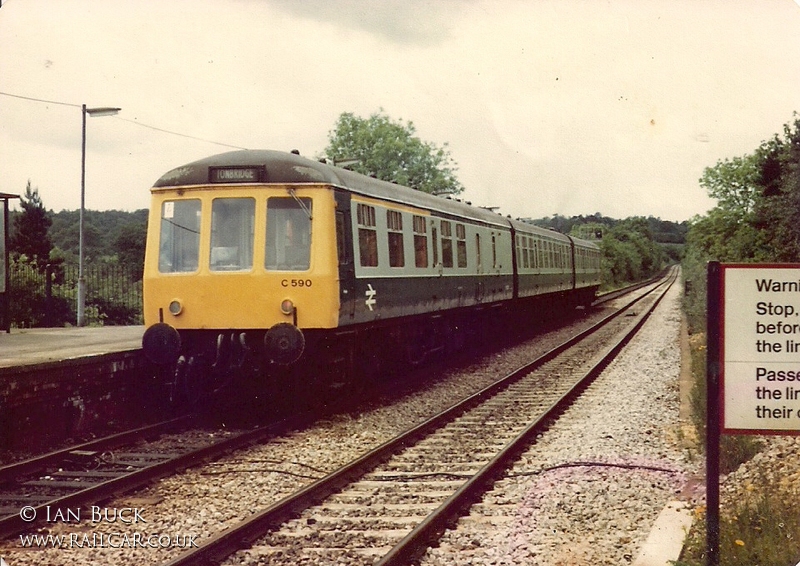 It should be pointed out that I grew up in an area which was widely considered to have the most boring trains in the country. Virtually everything was just dull electric commuter trains. There was little in the way of spectacle or variety. Even when I did get to see a diesel locomotive, 99.9% of the time it would be the same type, the Class 33, a plain, workmanlike little drone of a loco, with none of the glamour of HSTs or Class 50s, speeding dramatically through the landscape. So…this Class 119 was a sudden bit of welcome variety in my dull diet of everyday trains. Now, a train is a train, and I'll happily ride it, but this really did feel a bit different. The best thing about British Rail's diesel multiple units from the fifties and sixties is that they had glass windows at the back of the cabs, and if you got a decent seat, you could get a forward view of the tracks! This was amazing! This was stuff I never got to see! And that sound – it didn't sound at all like the trains I normally rode on!
When I got to Gomshall, I discovered a very interesting station that was quite unlike any I'd seen before. The platforms were staggered rather than opposite each other, and you had to use a level crossing to walk between them. Said crossing was open with no warning lights or anything, which gave using it a frisson on excitement. The station was also extraordinarily basic. No staff, and only a couple of grotty little bus stop-style shelters. I found out later that the original station building was demolished in the sixties, and was much missed because it was rather attractive. Hey, I didn't care! I found this brutal and rather miserable minimalism quite appealing, because I'd never seen anything like it before.
It also turned out that trains were rather thin on the ground on Sundays, one every two hours in each direction. Thus, after our walks, we'd sometimes face a long wait. Said wait would be very quiet. There'd rarely be anyone else around, and only one or two trains would pass by. The abiding memory was silence, stillness, and very little actually going on. Thus was born my fascination with under-used and forgotten corners of the rail network, many of which I've subsequently explored. Other stations I remember seeing, and being fascinated by, were Ockley, Holmwood and Warnham, intermediate stations on the line from Dorking to Horsham. I saw the stations on Sundays, but there were no trains running – this line had fallen on rather hard times in the eighties. Twenty years later, you'd often find me chasing the last "Thumpers" on the Uckfield line.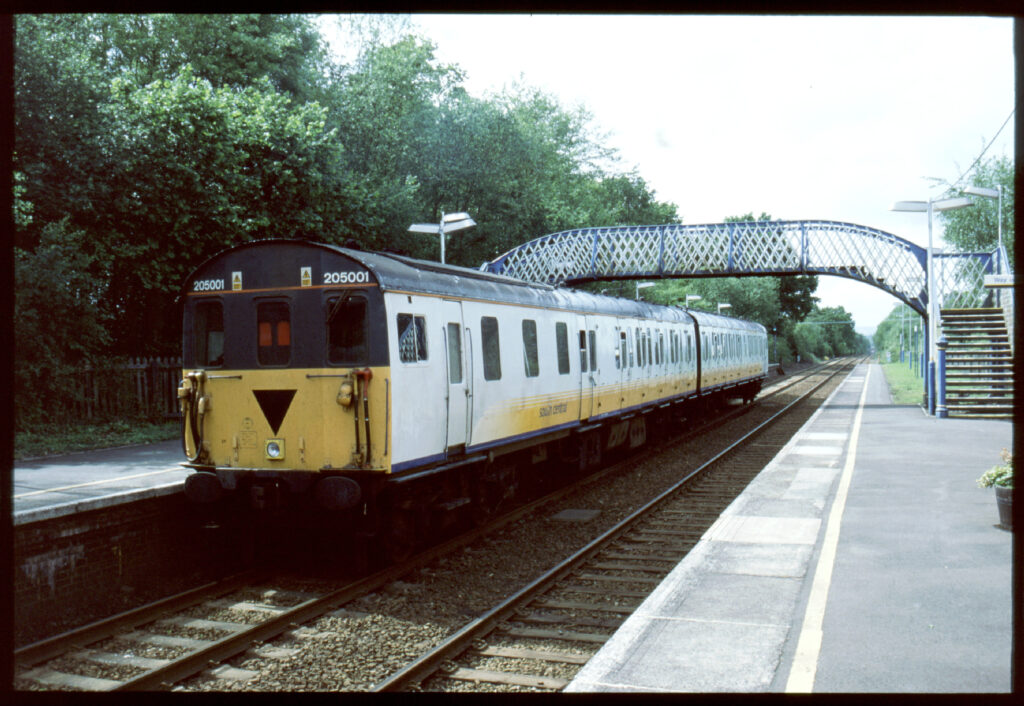 It shows where my priorities were that I can recall the train journey in great detail, but struggle to remember the walks we did, but they must have done something, and I'm pretty sure this kindled my love of the outdoors. I always enjoy taking a good walk. As I grew older and was able to get out and about myself, I'd go to places like Box Hill or Dorking, and follow footpaths, or closer to home, I'd walk along the river from Kingston to Hampton Court, or from home to Richmond Park, in through Kingston Gate and out through one of the others, heading home afterwards by bus. I found walks were wonderful ways to reflect and think, and soak up the atmosphere. Many a Sunday included a good walk, and still does.
In my days of being a decent God-fearing young man, walks would include prayer. I obviously used to believe that God heard me, but looking back on it through the eyes of the damn dirty heathen I am now, I recognise that the value in prayer was meditative. Whether God heard me or not was pretty much irrelevant. What walking and praying did was organise my thoughts, put things into words, clarify situations and process everything in a way that made sense. I don't pray any more, but on a long walk somewhere quiet, my brain still processes things in a similar way, mulling over and making sense of complex things. When I need to give something some thought or consideration, I go for a walk. Bonus points if a long wait at a deserted railway station is involved.
Of course, living in Scotland as I do now, there's more places to walk than you can shake a stick at. Local favourites include walking around Linlithgow Loch, strolling the country lanes to Kirkliston, walking the paths in Beecraigs Country Park (nice cafe there too), or if I'm feeling energetic, walking to Linlithgow along the Union Canal. Further afield, Perthshire is gorgeous and easily within daytrip range, and I love the Scottish Borders, which tend to get overlooked by tourists and are much less crowded than the Highlands. My world expanded somewhat when I discovered bothies, making multi-day ambitious walks out into the wilds possible, with some rudimentary shelter to rest in. What a revelation these places were!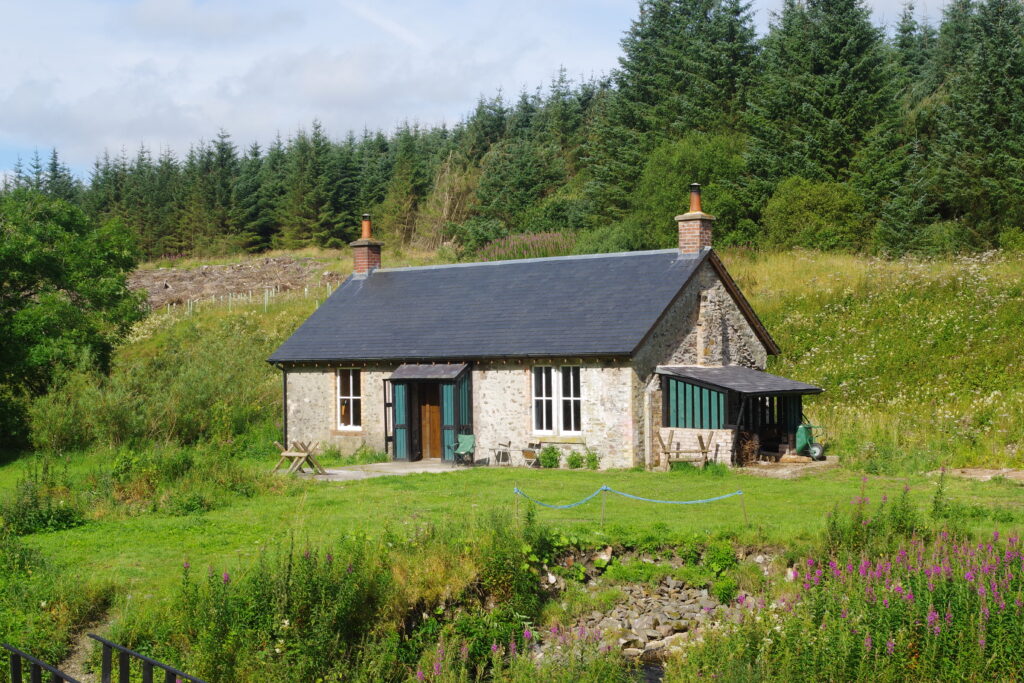 Walks liberate me. Walks make me stop staring at my phone. Walks make sense of the problems and issues bouncing around in my head. Walks connect me with nature. Walks give me ideas. Walks keep me fit and healthy. Walks are awesome! I'm glad that my mum's efforts to get us out of the house on non-car-boot-sale Sundays had such a positive legacy. I'm sure at the time I'd rather not have bothered, but it established a healthy habit that will keep going (hopefully) for the rest of my life.