After four months of feeling extremely cooped up indeed, I was extremely relieved when Scotland's five-mile travel limit for leisure purposes was lifted on 3rd July. I'm lucky enough to live in a green and very pleasant area, so I got plenty of exercise in decent surroundings, but I was getting increasingly frustrated with lack of access to Scotland's glorious natural beauty.
During a lockdown tidy-up, I came across an AA guidebook entitled "50 Walks in Edinburgh and Eastern Scotland". I don't remember buying it, and I certainly hadn't tried any of the walks up to this point, so I had a leaf through and looked for one I fancied trying. I settled for number 21, entitled "Soldiers and Saints on the Pentlands". It looked perfect for several reasons – at eight miles it was a good length for an afternoon out, it involved climbing a few hills, the start point was only half an hour's drive away, and I've long meant to explore the Pentlands, which I've criminally neglected since I moved to the area ten years ago.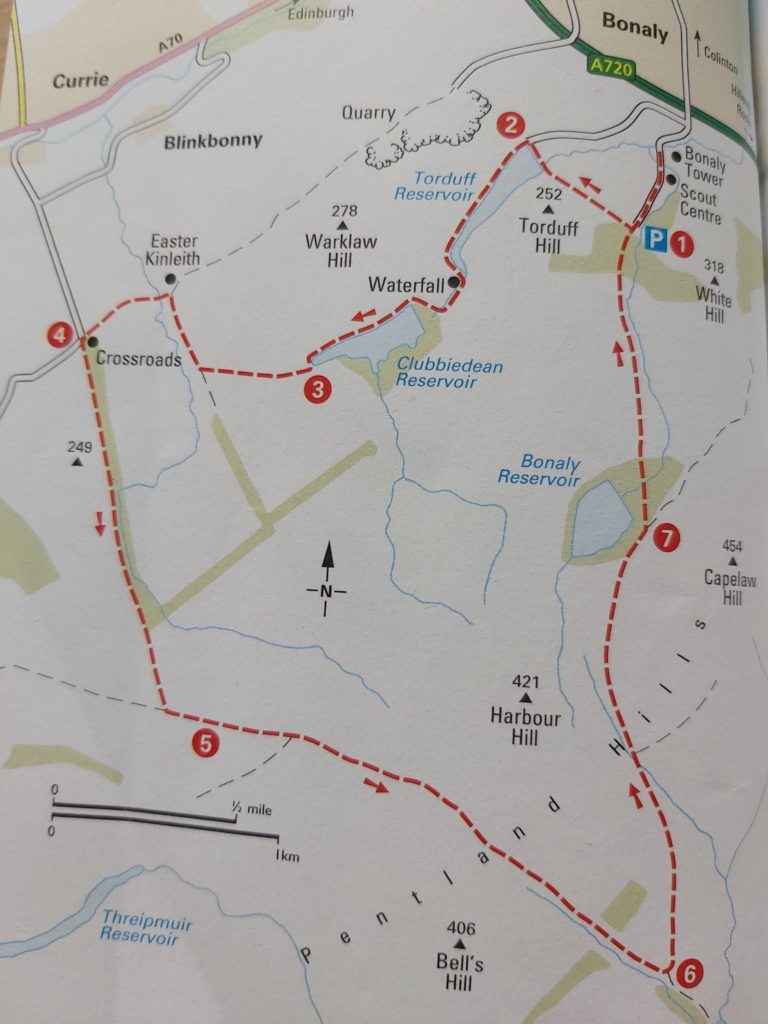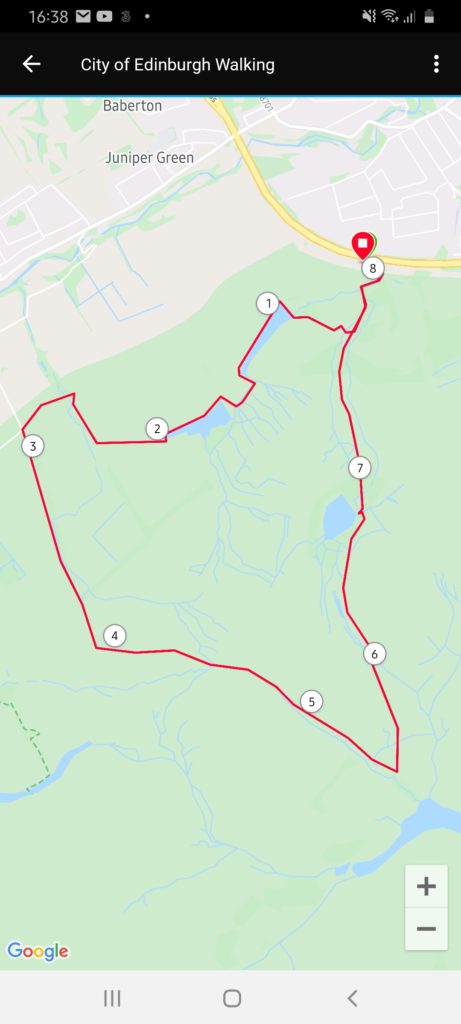 My son decided to join me, and after an easy drive, we were faced with a "car park closed" sign near the start point which looked a bit worrying – however, a decent parking space was soon found. Although access to beauty spots is again allowed, a lot of local authorities don't seem to have caught up, and some of the Coronavirus related restrictions still seem to be in place.
At the beginning, we got a nice view of Bonaly Tower before taking a right and skirting around Torduff Hill. Pretty good views of Edinburgh from here, reminding you you're incredibly close to a major city. Quite a few people around as well, enjoying the fresh air and decent weather. We soon ended up walking alongside Torduff Reservoir, with an impressive view of the rocky crags of the hillside. There's an impressive little waterfall at the top of the reservoir, and after a while we were alongside Clubbiedean Reservoir.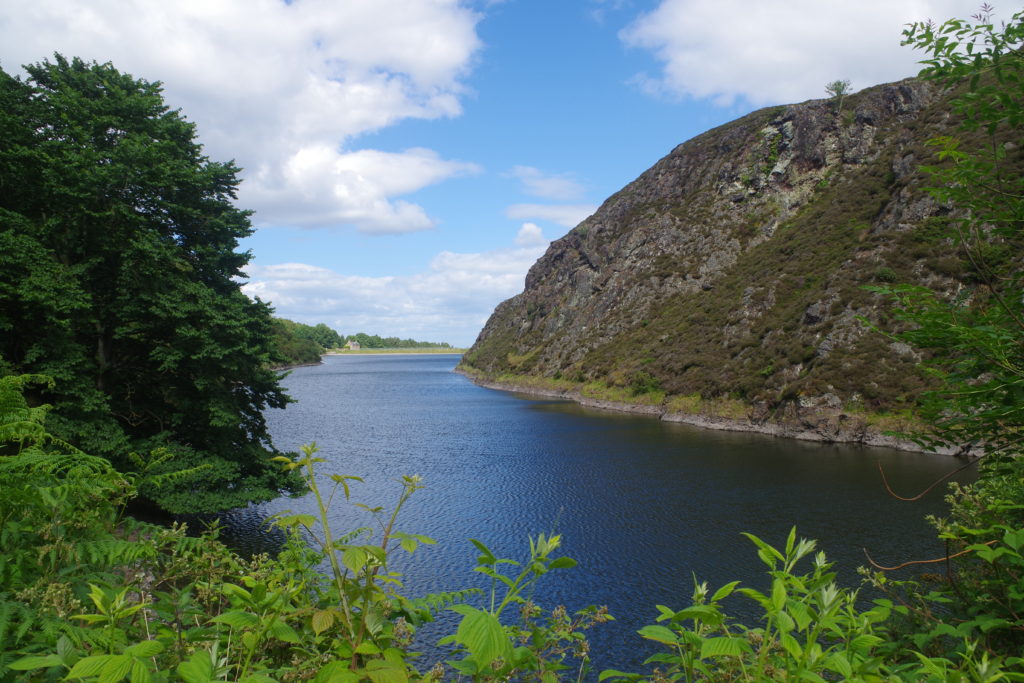 This is a little bit higher up, and there were a few mountain bikers about, passing the anglers meditatively staring out over the water. Fishing looks like an immensely unappealing pastime to me, but I can really relate to the sitting still and not doing very much. I'll never pass up an opportunity for that.
The walk heads off into some farmland after that, and it started getting a little quieter. Beyond Easter Kinleith Farm and Crossroads, there were some great views of the Forth Bridges, and not far beyond this, we climbed up a hill path that could easily have been in the middle of nowhere. It was much quieter, and felt like it was something you'd easily have found in the Highlands or Borders. This is exactly the sort of thing I'd missed immensely over the past few months. Once over the brow of the hill, the view down to Glencorse Reservoir was spectacular.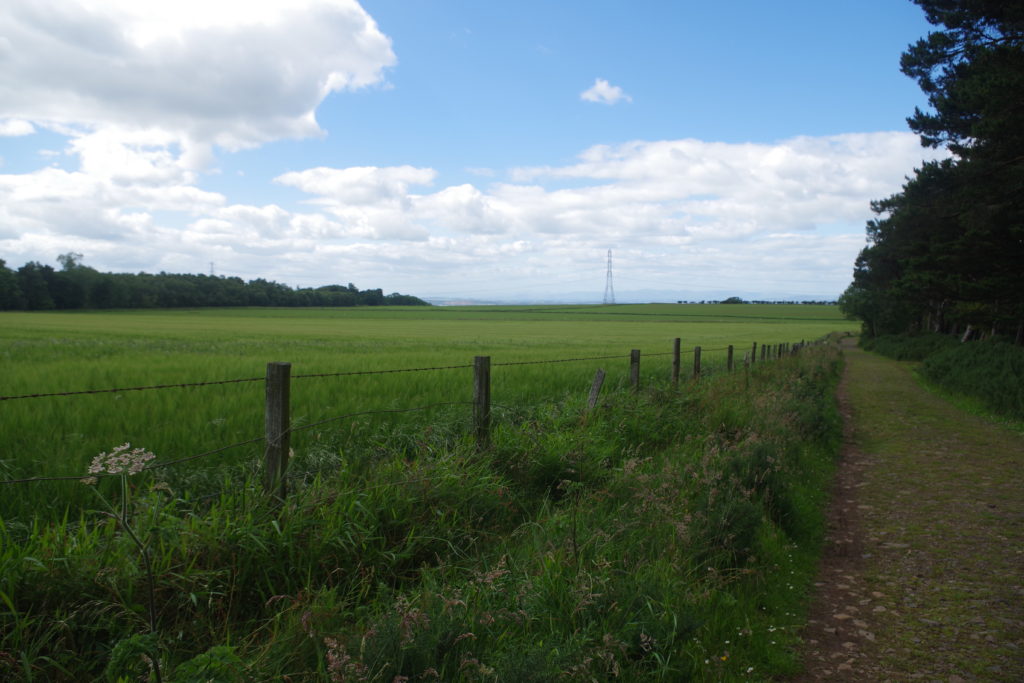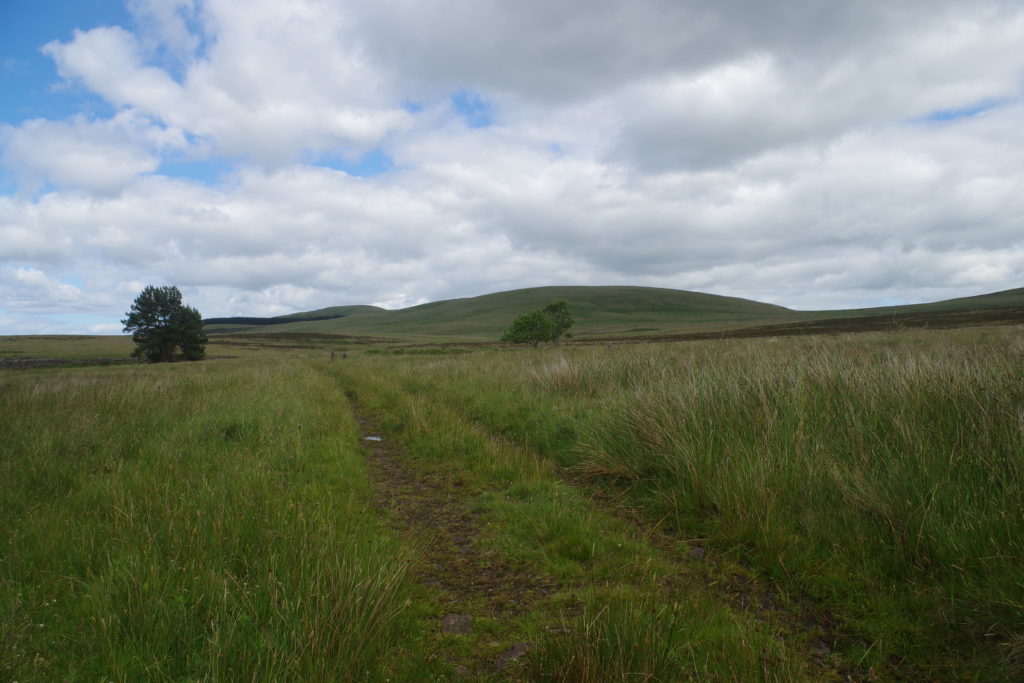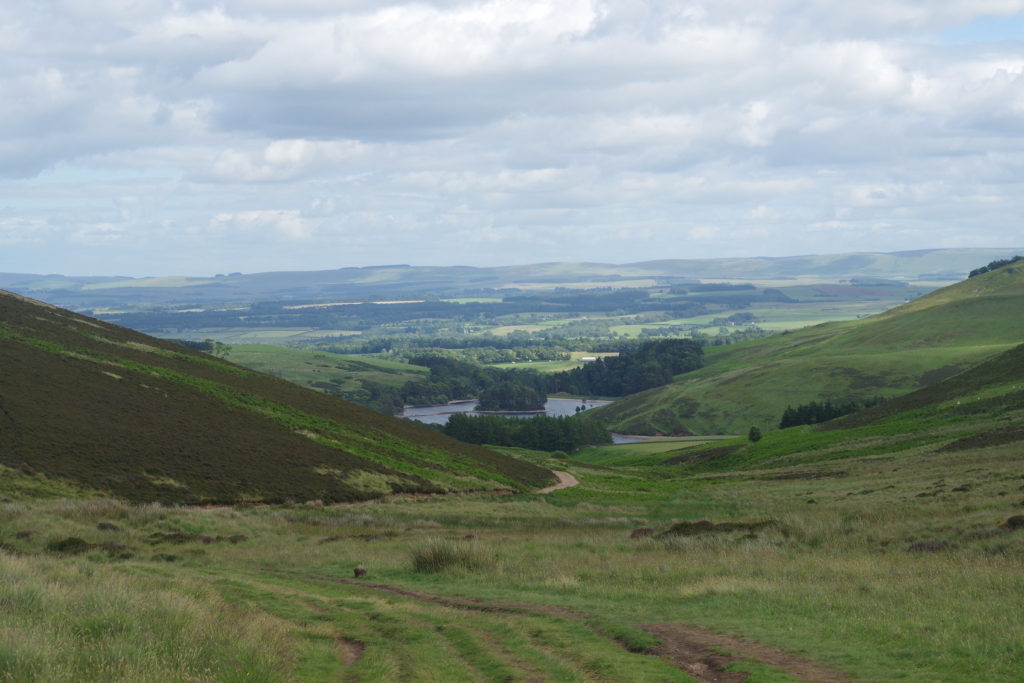 Heading onto the home straight, we took a fairly indistinct path up through the valley between Harbour Hill and Capelaw Hill, which was the quietest part of the whole walk, and really peaceful (besides the wind, quite gusty at times). The path was a little muddy and churned up in places, but it was easy enough to follow, and a satisfying climb. We stopped for a quick rest by the shore of Bonaly Reservoir, before tackling a fairly steep downhill section back to the start point of the walk. Quite a few people were heading up this section, which is a pretty hard slog. It's steep enough to be hard on the knees heading downwards as well. Pretty spectacular views of the city skyline are the reward on this final stretch.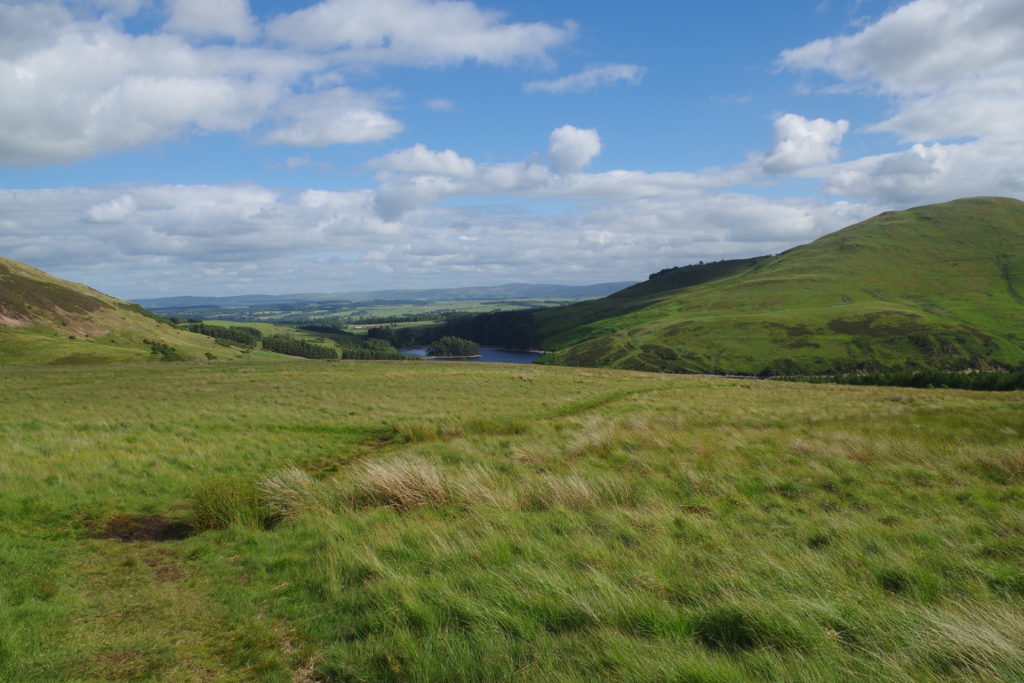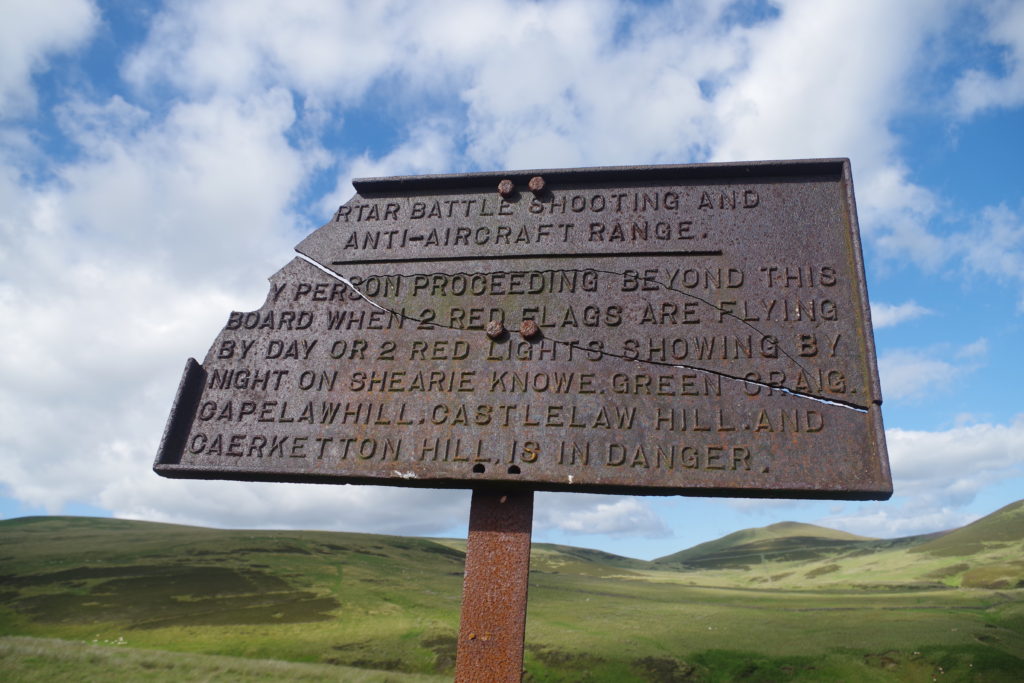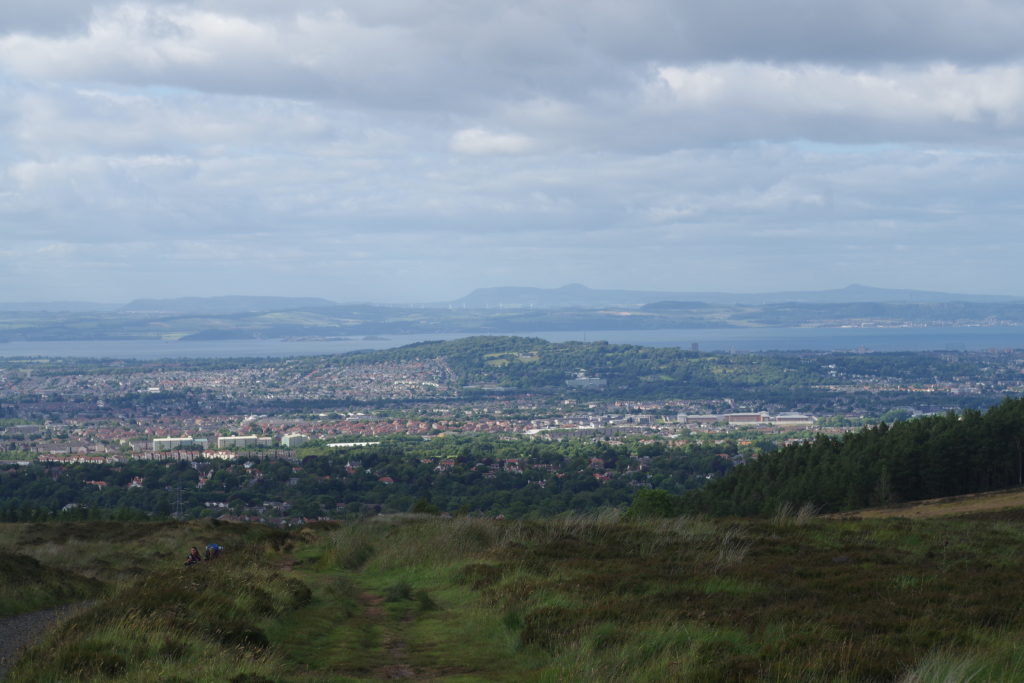 The walk took just over three hours, and I can really heartily recommend this – the variety of scenery is really impressive, and it's a great day out if you're staying in the area. It feels like you're a very long way from the city, even though you can see it at multiple points. I hope the photos I've shared give you an impression of what awaits – this was a great way to get back into hiking after being stuck at home for far too long.